Tenaris Embarks on US Expansion
|
Friday, January 03, 2020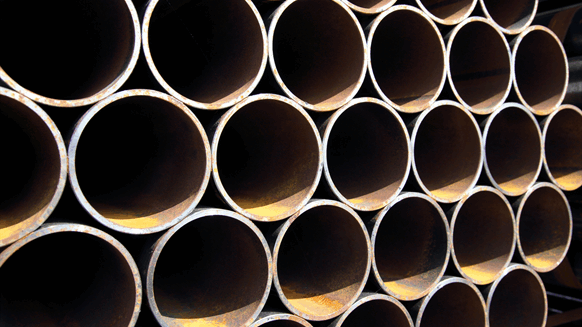 Tenaris S.A. has acquired U.S. steel pipe manufacturer IPSCO Tubulars, Inc. from PAO TMK for nearly $1.1 billion in cash.
Tenaris S.A. reported Thursday that it has acquired U.S. steel pipe manufacturer IPSCO Tubulars, Inc. from PAO TMK for nearly $1.1 billion in cash.
"The IPSCO acquisition marks a new chapter in our U.S. expansion and represents another milestone in Tenaris' history," commented Tenaris Chairman and CEO Paolo Rocca in a written statement. "Together, we are uniquely positioned to serve the U.S. oil and gas industry, with an extensive geographic deployment throughout North America and an unmatched product range."
Tenaris, whose U.S. industrial and service network has been concentrated in the South, stated that adding IPSCO's facilities will help it to make inroads into the Midwest and Northeast. The firm pointed out that IPSCO's steel shop in Koppel, Pa., represents Tenaris' first such facility in the U.S. and will provide vertical integration through domestic production of a relevant portion of its steel bar needs. Moreover, the company stated that a newly acquired Ambridge, Pa., mill adds a second seamless manufacturing facility and complements Tenaris' seamless plant in Bay City, Texas.
According to Tenaris, it will consolidate IPSCO's balance sheet and operations results in its consolidated financial statements starting in the first quarter of this year. Tenaris added that effective Jan. 2, 2020, it will be the exclusive distributor of TMK's oil country tubular goods (OCTG) and line pipe products in the U.S. and Canada under a six-year master distribution agreement with PAO.
"With IPSCO, we will be able to strengthen our Rig Direct offering with shorter lead times and more responsive service capabilities," said Rocca. "We look forward to integrating IPSCO's team and serving our customers more efficiently."
To contact the author, email mveazey@rigzone.com.
Generated by readers, the comments included herein do not reflect the views and opinions of Rigzone. All comments are subject to editorial review. Off-topic, inappropriate or insulting comments will be removed.