Teekay Profit Rises to $169MM on Higher Spot Rates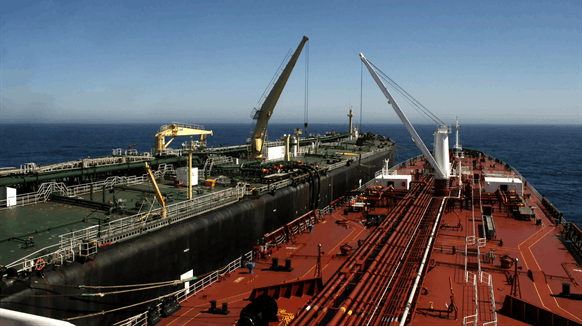 Teekay's January-March result is its highest quarterly earnings when adjusted for non-recurring costs.
Image by Yuriy Gluzhetsky via iStock
Teekay Tankers Ltd. reported Thursday $169.368 million in net income for the first quarter, up from $146.427 million in the prior three months on record tanker spot rates.
The oil transporter's January-March result is its highest quarterly earnings when adjusted for non-recurring costs. Its adjusted net profit was $174.918 million.
"Mid-size crude tanker spot rates in the first quarter of 2023 were the highest ever recorded for the first quarter of a year", Teekay said in a press release. Its spot fleet of Aframax/LR2 and Suezmax ships earned $67,346 and $55,891 per day in time-charter equivalent rates respectively.
President and chief executive Kevin Mackay said in the announcement: "Demand for mid-sized tankers remained elevated in the first quarter, driven by record export volumes from the US Gulf, continued strong volumes out of Russia, almost all of which has been traveling long-haul to Asia, and Europe's continued replacement of Russian imports with volumes sourced from further afield".
Teekay collected $394.657 million in revenue, up from $367.318 million in October-December 2022. The revenue for the 2023 opening quarter was more than double that in the first quarter of last year, when it logged a net loss of $13.942 million.
Profiting $4.97 per share, it declared a fixed quarterly cash dividend of $0.25 per common share plus a dollar per common share in special cash dividend.
"In addition, we established a $100 million Class A common share repurchase program, providing another lever which can be utilized to optimize shareholder returns", Mackay said.
Teekay expects "strong fleet supply fundamentals" in the shipping industry will get it through potential headwinds from oil production cuts by top exporting countries and a slowdown in the global economy.
"Fleet supply fundamentals continued to be positive. As of April 2023, the global tanker orderbook, when measured as a percentage of the existing fleet, remains at a record low of approximately 4 percent. Although the pace of new tanker ordering has picked up since the start of the year, most shipyards are now largely full through to the end of 2025 with many shipyards now booking orders for the first half of 2026", it said.
Teekay added the market continues to present high spot tanker prices, which it projects will remain so through the rest of 2023.
"Although there are some potential headwinds in the near term due to OPEC+ cuts and the potential for a slowdown in the global economy, the Company remains positive on the longer-term tanker market outlook, mainly due to very strong fleet supply fundamentals, and believes that we are still in the early stages of what could be a multi-year up-cycle for spot tanker rates", it said, referring to the Organization of Petroleum Exporting Countries Plus group.
To contact the author, email jov.onsat@rigzone.com
What do you think? We'd love to hear from you, join the conversation on the Rigzone Energy Network.

The Rigzone Energy Network is a new social experience created for you and all energy professionals to Speak Up about our industry, share knowledge, connect with peers and industry insiders and engage in a professional community that will empower your career in energy.