Technology as a Disrupter in Oil, Gas
by Valerie Jones
|
Rigzone Staff
|
Friday, March 09, 2018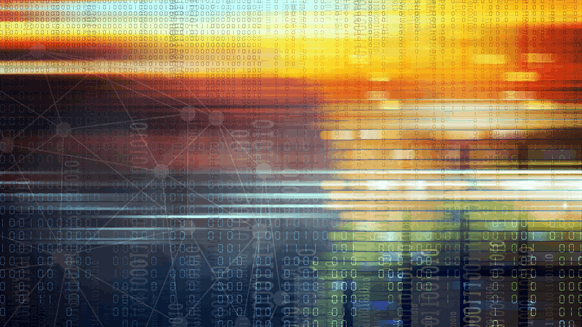 Oil and gas executives discuss the role technology will play in disrupting the upstream during the CERAWeek conference in Houston.
Technology has been touted as one of the key factors in keeping a lot of oil and gas companies trucking ahead during the downturn in which worker numbers were low and cost-cutting was top-of-mind. And in the industry's early recovery and looking ahead, new technologies around automation and digitalization are expected to remain relevant.
But timing seems to play a factor in how well the technology is received, according to Borghild Lunde, senior vice president for oil, gas and chemicals division at ABB Group.
Borghild Lunde
Senior VP for Oil, Gas and Chemicals Division, ABB Group
"Sometimes we have developed the technology too early – it was good, it's piloted and then nothing … this has happened over and over again over the last 20 years," Lunde, who has 30 years of industry experience related to technology, told Rigzone during the CERAWeek by IHS Markit conference. "What we've now seen over the last maybe five years is that a lot of the earlier developments we did, the need is now more pronounced. Maybe we can't use that technology as it was developed at that time, but we can pick up on these ideas and move them forward because now there is more technology available to enable it."
However, Peter Terwiesch, president of industrial automation for ABB Group, said as an industry, oil and gas sits relatively low on the digitalization S-curve compared to other industries, such as utilities.
But the state of the industry has set the stage for something big.
"We have two very dramatic revolutions happening in our industry at the same time – surge of production in the U.S. and digitalization and analytics. Either one of those by itself would have created an enormous disruption in the oil and gas industry, but the two together really have changed the fundamentals," said Gregory Leveille, chief technology officer for ConocoPhillips. "We see technology as the tool that's going to allow us to keep moving forward."
Leveille said his company in recent years have been able to use data analytics and similar tools and apply them to almost every part of the business.
"We don't see that trend stopping," he said. "Almost everyone in our industry is going to learn how to work with data and the soon-to-be graduates who want to work in oil and gas realize these skillsets will be a big part of the future."
Generated by readers, the comments included herein do not reflect the views and opinions of Rigzone. All comments are subject to editorial review. Off-topic, inappropriate or insulting comments will be removed.
MORE FROM THIS AUTHOR
Valerie Jones
Senior Editor | Rigzone