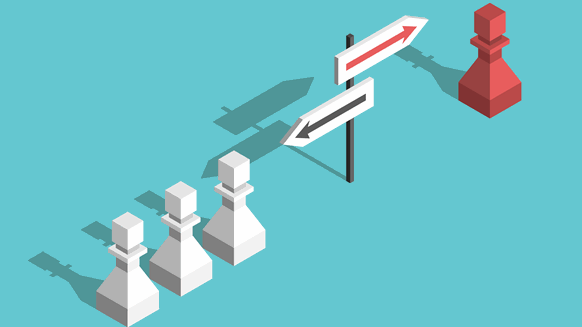 TechnipFMC's board has unanimously approved a plan to separate the firm into two independent, publicly traded companies.
Citing the need to focus on distinctive markets and growth opportunities, TechnipFMC reported Monday that its board has unanimously approved a plan to separate the firm into two independent, publicly traded companies.
The oil and gas services company – the product of a 2017 merger between Technip S.A. and FMC Technologies, Inc. – plans to divide into "RemainCo" and "SpinCo." It expects to structure the transaction as a spin-off of the firm's Onshore/Offshore segment.
According to TechnipFMC, RemainCo would be an integrated technology and services provider focusing on subsea and surface technologies. SpinCo, meanwhile, would be an engineering and construction (E&C) firm that would encompass TechnipFMC's current Onshore/Offshore, Loading Systems and Cybernetix units.
"Since the creation of TechnipFMC, we have pioneered the integrated business model for subsea and transformed our clients' project economics," Doug Pferdehirt, TechnipFMC's chairman and CEO, said in a written statement emailed to Rigzone.
Pferdehirt added that the separation follows a "comprehensive review" of strategic options by TechnipFMC's board and management team. The company stated that each company would have:
Distinct and expanding market opportunities and specific customer bases
Enhanced focus of management, resources and capital
Robust backlogs
Strong balance sheets and capital structures tailored to individual business needs
Distinct investment profiles
TechnipFMC stated that RemainCo, which will have approximately 22,000 employees, will be the largest diversified pure-play company in the industry. Pferdehirt and current TechnipFMC Executive Vice President and Chief Financial Officer Maryann Mannen will retain their roles at RemainCo, which TechnipFMC added will be incorporated in the United Kingdom and headquartered in Houston and listed on the NYSE and Euronext Paris exchange.
Catherine MacGregor, a Schlumberger alum who serves as president of TechnipFMC's New Ventures unit and joined TechnipFMC last month, will be SpinCo's CEO. Other executives at the roughly 15,000 spin-off will include CFO Bruno Vibert and Chief Operating Officer Marco Villa, stated TechnipFMC, adding that SpinCo will be one of the world's largest pure-play E&C firms. Also, the Netherlands-incorporated, Paris-headquartered and Euronext Paris-listed SpinCo reportedly will be well placed to capture projects in the downstream, LNG and alternative energy markets.
TechnipFMC stated that it expects to complete the separation during the first half 2020, subject to regulatory approvals, general market conditions, consultation of employee representatives and final board approval. Following the transaction, all outstanding SpinCo shares will be distributed to existing TechnipFMC shareholders, the firm added.
"We are confident that the separation would allow both businesses to thrive independently within their sectors, enabling each to unlock significant additional value," said Pferdehirt.
Generated by readers, the comments included herein do not reflect the views and opinions of Rigzone. All comments are subject to editorial review. Off-topic, inappropriate or insulting comments will be removed.