TechnipFMC Alliance with BP Adds Emerging Tech
|
Thursday, February 20, 2020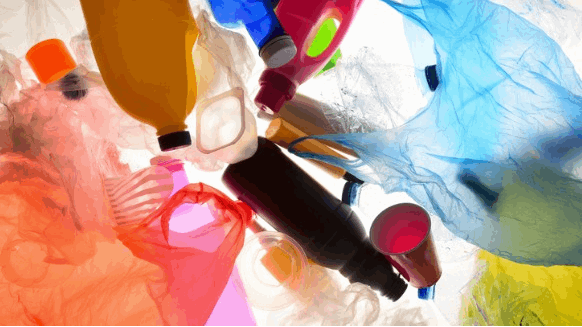 The companies' 20-year alliance now includes an emerging technology designed to process hard-to-recycle PET plastic waste.
TechnipFMC reported Wednesday that a longstanding alliance it has maintained with BP Petrochemicals now includes an emerging technology designed to process polyethylene terephthalate (PET) plastic waste.
In a written statement emailed to Rigzone, TechnipFMC noted the latest development expands its alliance with BP for purified terephthalic acid (PTA) and acetic acid to include BP's new "Infinia" technology. The firm noted that 20 years ago it became "Alliance Engineering Contractor" for Front End Loading (FEL) services for BP's PTA projects, adding that the alliance has enabled it to engineer approximately 8 million tons per year of PTA capacity across 20 projects worldwide. A white and crystalline powder, PTA constitutes the raw material for polyester fibers and plastic materials, TechnipFMC added.
An Oct. 24, 2019, press release on BP's website describes Infinia as "an enhanced recycling technology" that allows unrecyclable polyethylene terephthalate acid (PET) plastic – used in beverage and rigid food packaging – to be transformed into new, virgin-quality feedstocks. The company also stated at the time that it is building a $25 million pilot plant in Naperville, Ill. – slated for completion this year – to continuously prove Infinia before commercializing the technology at full scale.
BP contends the technology holds the potential to divert billions of colored PET bottled and food trays from landfills and incinerators. It added the PET-derived feedstocks would be interchangeable with those produced in a traditional manner from hydrocarbon sources.
"The extension of our long-lasting and valuable alliance with BP to the BP Infinia technology proves that our relationship constitutes a 'win-win' approach for technology owners and contractors," commented Catherine MacGregor, president of TechnipFMC's Onshore-Offshore activities and CEO-elect of Technip Energies. "We look forward to reproducing the continuous improvement drive accomplished in other sectors in the circularity for difficult-to-recycle PET plastic waste domain."
TechnipFMC noted that its operating center in Rome, Italy, will oversee the extended alliance. The firm also stated that it will provide technology licensing packages for PTA third-party licensing applications.
"BP's long-term alliance with TechnipFMC has been successful all along the years and we look forward to replicating this success in the potentially game-changing BP Infinia technology business," remarked BP Petrochemicals Technology Vice President Charles Damianides.
As Rigzone reported earlier this week, Eni S.p.A. – through its Versalis subsidiary – is building a pilot plant in Italy to apply its own technology for recycling plastic waste.
To contact the author, email mveazey@rigzone.com.
Generated by readers, the comments included herein do not reflect the views and opinions of Rigzone. All comments are subject to editorial review. Off-topic, inappropriate or insulting comments will be removed.