TECH SHOWCASE: Who Needs a 'HUG'?
by Matthew V. Veazey
|
Rigzone Staff
|
Thursday, October 26, 2017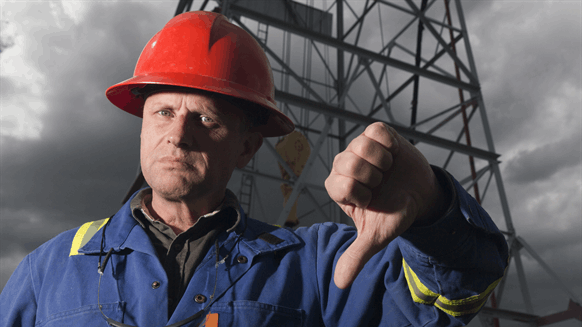 Portable, self-contained, unmanned access gate can be deployed at oil and gas sites.
If you need to prevent unauthorized vehicles from entering a well or plant site, you could use a Heavy Utility Gate (HUG), according to Colorado-based Scale Products Co.
"The HUG can be deployed in seconds and left in place for long periods of time," said Dennis "Bones" Evers, the company's owner. Evers' company also has unveiled a wheeled variant of the HUG called the Towable Utility Gate (TUG).
"The HUG and TUG are designed to provide positive vehicular control for numerous situations in all aspects of the oil and gas industry," Evers told Rigzone. "The units can be deployed where a secure entry or egress is required, and with the optional keypad, radio control, automatic exit sensor and numerous other options, the unit can remain on site as long as necessary."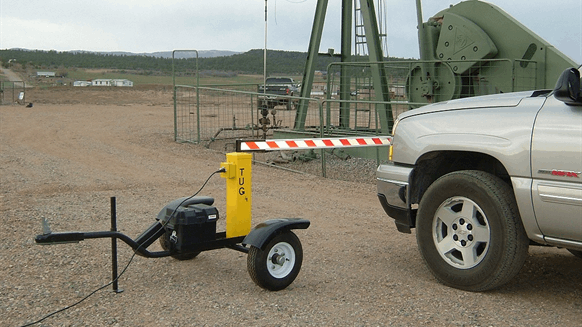 The TUG access gate, which can be towed. SOURCE: Scale Products Co.
Although various companies provide access gates to the oil and gas industry, Evers says the HUG and TUG are unique because they eliminate the cost of hiring a dedicated gatekeeper.
"While a typical application is the ability to keep unauthorized civilians out while still allowing service vehicles total access, the elimination of a gatekeeper will pay for the units in as little as a few months, providing years of free security," Evers said. "Plus, they never show up late for work."
In addition, Evers said the steel access control units are self-contained from a power perspective because they run on deep-cycle batteries and a 50-Watt solar charging panel.
"The units are prewired and only require a couple of simple, well-labeled plug-in connections," Evers said. "While there are dozens of plug-in wall or generator-powered units available, they are almost all hard-mounted and hard-wired. The HUG and TUG are unique in that they are portable, entirely autonomous, completely self-contained and can be taken up and re-deployed in minutes, anywhere they're needed."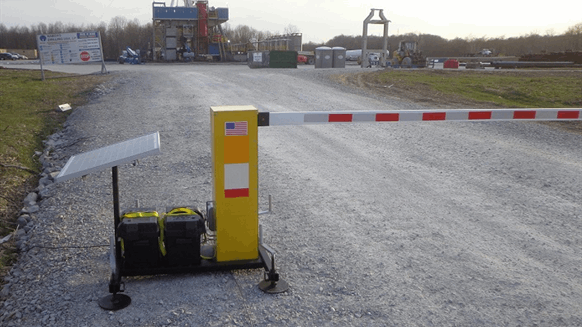 The HUG deployed at a wellsite. SOURCE: Scale Products Co.
Evers said the units are deployed at sites throughout the United States and even in the Arctic. Although they can provide access at well sites, refineries and other oil and gas installations, variants of the HUG and TUG have also been adapted for military facilities in Iraq and are being tailored for the National Aeronautics and Space Administration launch pads, he noted.
A former small-town police chief, Evers said that his company was formed in the mid-1980s to provide scale signals designed for theme parks and railroads. He pointed out his company developed the HUG and TUG in the aftermath of the terrorist attacks on Sept. 11, 2001.
"When 9/11 hit, as a former cop, I saw the need for a portable gate system that could detect a car bomb suspect remotely, keeping our soldiers out of harm's way as well as a gate that eliminated the danger to security personnel domestically by minimizing their need to interact with vehicles," Evers said. "Living in the oil and gas Four Corners area of the United States, I saw that truckers had to get out of their rigs to open and then close a security gate. From that, the much heavier-duty, high-cycle HUG and TUG were conceived and built."
Generated by readers, the comments included herein do not reflect the views and opinions of Rigzone. All comments are subject to editorial review. Off-topic, inappropriate or insulting comments will be removed.