TECH SHOWCASE: Virtual Rock Analysis Lab
by Matthew V. Veazey
|
Rigzone Staff
|
Thursday, November 30, 2017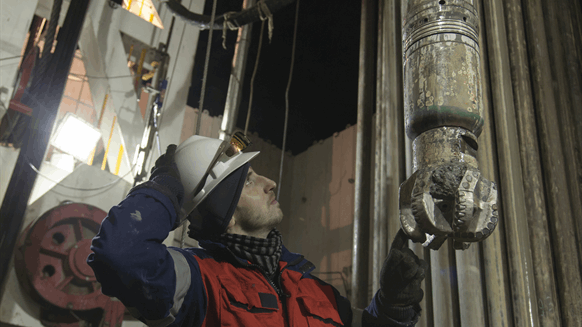 Could the days of lengthy physical lab tests of reservoir rock core samples be numbered?
Massachusetts-based Exa Corp. recently unveiled new cloud-based reservoir rock permeability software that it contends can dramatically shrink the amount of time needed to physically test core samples. According to the company, the advance represents a major disruption in how downhole rock formations are evaluated and wells drilled.
"Exa DigitalROCK functions as a virtual rock analysis lab providing important petrophysical properties related to porosity and permeability," David Freed, vice president of the company's Oil and Gas Division, said of the software. "Rock samples retrieved from the subsurface are selected for high-resolution 3D imaging, such as with a micro-CT (computed tomography) scanner."
After a user uploads the scans to the software, image-processing algorithms enhance them to distinguish between the pore space and the solid material of the rock, Freed continued. "Then for each sample, user-selected analyses are performed including pore space characterization, single-phase absolute permeability, capillary pressure curves and multi-phase relative permeability," he said.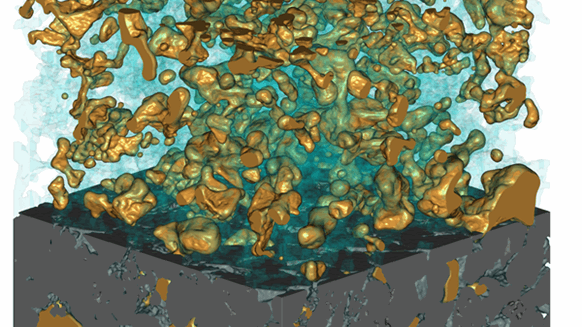 A core sample simulation created with Exa's DigitalROCK software. SOURCE: Exa Corp.
According to Robert Krumm, area technical manager with Premier Oilfield Laboratories, the software "provides a fast, convenient way to upload rock images, run analyses and generate results for important rock properties needed to support key field planning and engineering decisions." Stephen Remondi, Exa's president and CEO, noted the technology will help producers – as they increasingly focus on operational excellence – "to increase cost efficiency and improve reservoir performance."
Exa noted that the software has been dubbed the "holy grail" in the oil and gas industry's pursuit of digital rock technology to predict relative permeability. During a recent conversation with Rigzone, Freed explained why the technology deserves the label and indicated whether it means the days of physical lab testing are numbered. Read on for his perspective.
Rigzone: Please explain why this software represents a "holy grail" for the upstream industry? What will it allow reservoir engineers to do that they couldn't do before?
Freed: Hydrocarbon recovery from reservoir rock always involves multi-phase flow. Key multi-phase properties (relative permeability and capillary pressure curves) are traditionally measured using SCAL (special core analysis laboratory) testing. These physical lab experiments can take up to 18 months. Often, the required properties are estimated instead of measured to avoid the long wait time; but these estimates have a high degree of uncertainty, resulting in a lack of confidence (and potentially large inaccuracies) in the reservoir characterization and modeling. DigitalROCK uses a 3D pore-scale image to perform an accurate digital version of the multi-phase SCAL tests in under a week, at similar or lower cost. With DigitalROCK reservoir engineers no longer have to choose between accuracy and speed; they can have both. Additional benefits include:
Ability to perform analyses on rotary cores and even cuttings, whereas lab testing requires whole core which is expensive to obtain and often unavailable
Easily retest digital samples to examine parameter sensitivities and boundaries, thereby bounding the uncertainties of the data being used in the reservoir model
Conduct controlled studies of the impact of one isolated variable on the relative permeability, such as wetting condition or capillary number
Easy access – DigitalROCK is available as a web-based cloud application, just log in, upload rock sample images, submit analyses and get results
Rigzone: What benefits should exploration and production companies realize by deploying this technology?
Freed: Successful field development is critically dependent on knowing the flow properties of the rock types that make up the field. DigitalROCK enables rapid analysis of those flow properties for more samples, and more complete analysis of each sample, reducing uncertainties and increasing confidence in the reservoir modeling results. Better modeling leads to better planning and operation decisions, including evaluation of field development options – such as whether secondary (waterflooding) or tertiary (EOR/IOR) recovery will be profitable.
Rigzone: Could it render physical lab tests of core rock samples obsolete?
Freed: DigitalROCK replaces some physical lab testing, but overall is a complementary technology – at least for now.
Generated by readers, the comments included herein do not reflect the views and opinions of Rigzone. All comments are subject to editorial review. Off-topic, inappropriate or insulting comments will be removed.