Talos Sets Offshore Mexico Record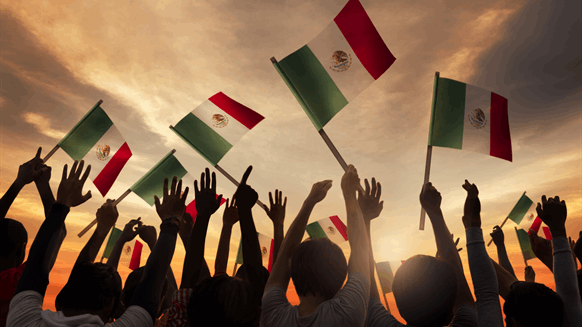 Talos reported a record-setting offshore Mexico core sample.
Talos Energy Inc. late Monday reported more success from the Zama appraisal program that it operates in Block 7 in the offshore portion of Mexico's Sureste Basin in the Gulf of Mexico.
"With each stage of the appraisal program, our experience and understanding has continued to strengthen in the region," Talos President and CEO Timothy S. Duncan said regarding the Zama-2 ST1 appraisal well, the second of three appraisal penetrations it drilled with consortium partners Sierra Oil & Gas and Premier Oil Plc.
With Zama-2 ST1, the consortium sought to test the northern limits of the Zama discovery, acquire a whole core to collect detailed rock properties and conduct a well test in several perforated intervals, Talos said in a written statement emailed to Rigzone. The appraisal well was drilled 589 feet (180 meters) updip of the Zama-2 well and approximately 1.4 miles (2.1 kilometers) north of the Zama-1 exploration well. Talos stated that Zama-2-ST1 generated the following results:
873 feet (266) of gross true vertical depth (TVD) pay, within expectations for the northern extension of the reservoir and confirming a net-to-gross ratio of 68 to 73 percent through multiple penetrations
An unprecedented 714 feet (218 meters) of whole core with 98 percent recovery, which Talos stated is the longest whole core ever acquired in a single well offshore Mexico
Two separate flow tests achieving hydrocarbon flow without stimulation at a combined rate of 7,900 barrels of oil equivalent per day (boepd), 94 percent of which was oil with API gravity ranging from 26 to 30 degrees and six percent gas; no indication of depletion or significant barriers within either test
11,643 feet (3,549 meters) measured depth attained in operation to sidetrack from the Zama-2 location
"With each stage of the appraisal program, our experience and understanding has continued to strengthen in the region, and this is evident in our operational performance," said Duncan. "The coring operation allowed us to gather important rock samples, which indicate excellent rock properties with similarities to world-class reservoirs in the United States Gulf of Mexico. The production rate of 7,900 boepd from two zones in a very simple rate-restricted test over only a portion of the total pay column confirmed our expectations that the Zama wells will provide exceptional productivity."
Duncan also outlined the anticipated field development plan.
"Given the water depth of approximately 550 feet (168 meters), we believe that a combination of fixed platforms, dry trees and short-cycle development wells will maximize both capital efficiency and optionality with regard to how many total wells and completions per well will be necessary to maximize recovery," said Duncan. "Also, given the deliverability of the perforated intervals demonstrated in the flow test, we believe a peak production rate between 150,000 to 175,000 boepd is achievable."
The consortium's appraisal program next calls for spudding the Zama-3 appraisal well south of the Zama-1 exploration well to help delineate the southern part of the field, Talos noted. The company added that the Zama-3 operations will also collect another core before concluding the appraisal activities. Duncan also noted that the consortium is working with Pemex on unitization prior to submitting a development plan to the regulator.
"Our goal is to reach final investment decision and first production as soon as possible," said Duncan. "With the continued focus of the Talos operating team, our partners and local workforce, Zama will be an impactful asset for the company and the Mexican economy, and we are proud to play a key role in its development."
Generated by readers, the comments included herein do not reflect the views and opinions of Rigzone. All comments are subject to editorial review. Off-topic, inappropriate or insulting comments will be removed.