Tallgrass Eyes Linking Cushing to Louisiana Gulf Coast
by Matthew V. Veazey
|
Rigzone Staff
|
Wednesday, August 01, 2018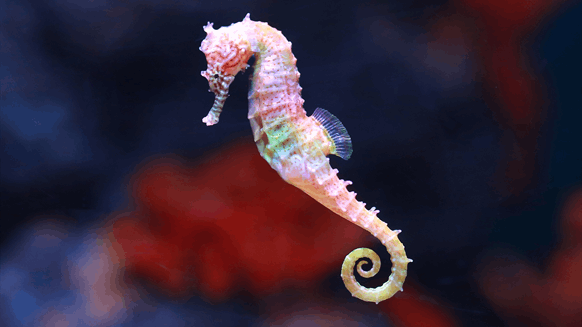 Seahorse would be Tallgrass' first pipeline to the Gulf Coast, a company spokesperson confirmed.
Tallgrass Energy, L.P. on Wednesday unveiled a proposal to build a 700-mile pipeline that would carry crude oil from Cushing, Okla., to the St. James, La., refining complex as well as a separate export-capable liquids terminal near the mouth of the Mississippi River.
According to Tallgrass, the proposed 30-inch-diameter Seahorse Pipeline would carry up to 800,000 barrels of crude oil per day and would operate as a common grade batch system. Operating in that manner, Seahorse – like Tallgrass' Pony Express Pipeline (PX) – would ensure that domestic refiners and international markets have access to "clean" barrels from five different production basins, the company explained.
Tallgrass placed PXP, which extends roughly 760 miles from Guernsey, Wyo., to Cushing, into service in 2014, the company notes on its website. The conduit can deliver up to 320,000 barrels per day of crude originating from the Bakken, Denver Julesburg and Powder River plays to the Cushing hub. With its current pipeline assets currently extending from the Rockies to the Midwest, Seahorse would be Tallgrass' first pipeline to the Gulf Coast, a company spokesperson confirmed to Rigzone.
In addition to Seahorse, Tallgrass stated that it would develop the proposed Plaquemines Liquids Terminal (PLT) with Drexel Hamilton Infrastructure Partners, LP. PLT would be structured as a public-private partnership (P3) with the Louisiana state agency Plaquemines Port & Harbor Terminal District (PPHTD), Tallgrass added.
"The Seahorse Pipeline and Plaquemines Liquids Terminal projects build on our strategy to provide diversity of supply and greater market optionality to our customers," Tallgrass Energy President and CEO David G. Dehaemers Jr. said in a written statement. "These projects provide highly desired take away capacity from Cushing to the St. James refining complex, providing interconnectivity to more than 2.5 million barrels per day of refining capacity and access to international markets."
PLT, which could be fully operational in the second quarter of 2020 and is permitted for up to 20 million barrels of storage, would be able to fully load and unload Post-Panamax vessels and barges on multiple deepwater docks, Tallgrass noted. Also, the company pointed out that an anticipated offshore pipeline extension would facilitate loading of very large crude carriers (VLCC) by Third Quarter 2021.
"Our customers can rest comfortably knowing that their barrels will be transported on Seahorse in common grade batches from Pony Express direct-connected supply basins and Cushing sourced supplies, which will protect the integrity and help preserve the value of their product all the way to Seahorse's St. James and export terminal destinations," according to Bill Moler, Tallgrass' chief operating officer. "From there, our customers will be able to access international refining markets."
Tallgrass also stated that it plans to launch its 45-day initial open season for Seahorse August 15.
Generated by readers, the comments included herein do not reflect the views and opinions of Rigzone. All comments are subject to editorial review. Off-topic, inappropriate or insulting comments will be removed.
MORE FROM THIS AUTHOR
Matthew V. Veazey
Senior Editor | Rigzone