Tallgrass and Silver Creek Grow Powder Basin JV
|
Wednesday, October 17, 2018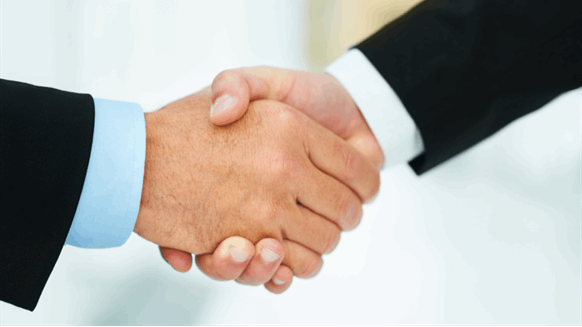 Midstream companies Tallgrass Energy and Silver Creek Midstream are expanding their joint venture in Wyoming's Powder River Basin.
Tallgrass Energy and Silver Creek Midstream are expanding their joint venture in the Powder River Basin (PRB).
The JV was formed by Tallgrass and Silver Creek in February to develop the Iron Horse Pipeline, an 80-mile, 16-inch crude oil pipeline currently under construction, which will be used to transport crude oil from the growing Powder River Basin to Guernsey, Wyoming. The expanded JV known as Powder River Gateway, LLC will take ownership of the Iron Horse Pipeline, the Powder River Express (PRE) Pipeline and crude oil terminal facilities in Guernsey, Wyoming.
Iron Horse will have initial capacity of about 100,000 barrels per day and is expandable up to 200,000 barrels per day with an expected in-service date of 1Q 2019. The Powder River Express, a 70-mile, 12-inch crude oil pipeline, has current capacity of 90,000 barrels per day expandable up to 125,000 barrels per day.
The crude oil terminal facilities in Guernsey own more than 340 acres – including 370,000 barrels of crude storage currently in-service and will include more than 1 million barrels of storage once fully constructed.
The expanded JV has existing interconnections to Pony Express and two other takeaway pipeline connections and can access any other current or future markets at Guernsey.
With Silver Creek's recent acquisition of PRB assets, Silver Creek will own and operate 120 miles of existing pipeline and have more than 330,000 acres dedicated from PRB producers.
Tallgrass owns Pony Express and is developing both the Seahorse Pipeline and Plaquemines Liquids Terminal (PLT) projects. The company provides significant downstream market access for PRB producers.
Powder River Gateway plans on creating joint tariffs with Pony Express and Seahorse. This will provide Iron Horse and PRE shippers easy transportation from Silver Creek's Pronghorn Terminal to Cushing, Oklahoma; St. James, Louisiana; export markets through PLT and more than three million barrels per day of refining demand connected to Pony Express or Seahorse.
"We look forward to expanding our partnership with Silver Creek as they continue to extend their footprint in the PRB," Tallgrass CEO Bill Moler said in a company statement.
Silver Creek CEO J. Patrick Barley expressed that he is also pleased the two companies are expanding their relationship.
Tallgrass' "current and growing long-haul crude transportation capabilities combined with Silver Creek's gathering and transportation assets in the PRB position Powder River Gateway to be the most efficient and flexible transportation and terminal facility in the PRB, offering access to all Guernsey downstream markets," Barley said.
Tallgrass will operate the JV and own 51 percent of Powder River Gateway while Silver Creek will own 49 percent.
Generated by readers, the comments included herein do not reflect the views and opinions of Rigzone. All comments are subject to editorial review. Off-topic, inappropriate or insulting comments will be removed.