Sweden Issues Nord Stream Probe Update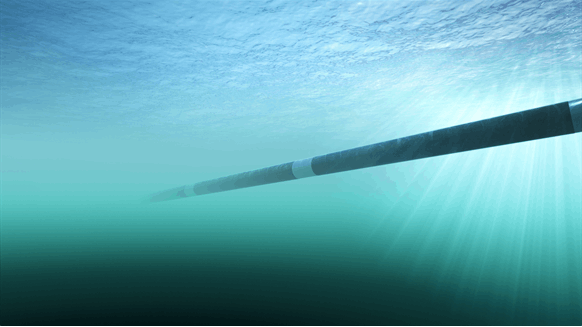 'There is no doubt that this is gross sabotage in international waters directed towards infrastructure'.
Image by Alexyz3d via iStock
The Swedish government's investigation into "detonations" that damaged the Nord Stream natural gas pipelines is zooming in on any potential involvement by a state actor, the public prosecutor overseeing the probe has told Russian state media and Reuters.
The Swedish Prosecution Authority said in a press release Thursday "analyses from objects seized during the crime scene investigations show traces of explosives on several of the foreign objects which were examined". It called the September 2022 incidents "detonations" and said both pipelines one and two of the Baltic Sea gas conveyor mainly owned by Russia had taken a hit.
Mats Ljungqvist, who is overseeing the probe being conducted by the Swedish Security Service as public prosecutor of the National Security Unit, said in the report, "regarding the incident, there is no doubt that this is gross sabotage in international waters directed towards infrastructure, whose owner is not connected to Sweden".
Russian state-owned Gazprom owns 51 percent of the two pipelines stretching a total of 760.56 miles (1,224 kilometers) between exporter Russia and destination Germany. Germany's PEGI/E.ON and Wintershall Dea AG hold a 15.5-percent stake each and the Netherlands' N.V. Nederlandse Gasunie and France's ENGIE have nine percent each, according to the Switzerland-based owner. The Nord Stream twin pipeline systems have, according to the Nord Stream AG website, a combined annual capacity of about 1.94 trillion cubic feet (55 billion cubic meters) of gas. That capacity is, as stated on the website, "enough to satisfy the energy demand of more than 26 million European households".
The incidents in Danish and Swedish exclusive economic zones, first reported by owner Nord Stream AG on September 26, 2022, happened about half a year into Russia's invasion of Ukraine.
Pulitzer Prize-winning U.S. investigative journalist Seymour Hersh said February 8, 2023, citing an anonymous "source with direct knowledge of the operational planning", the U.S. had orchestrated the sabotage with help from the Norwegian navy. As Russian troops massed on the border with Ukraine and war loomed, "[U.S.] President Joseph Biden saw the pipelines as a vehicle for [Russian President] Vladimir Putin to weaponize natural gas for his political and territorial ambitions", he wrote in a blog post.
Hersh's article said the Biden-ordered sabotage had been executed through remotely triggered explosives planted June 2022 "under the cover of a widely publicized mid-summer NATO [North Atlantic Treaty Organization] exercise known as BALTOPS 22".
The White House and the Pentagon denied the claims in the Hersh article in comments to Russian state media TASS the same day the article was published.
'Main Lead'
In Thursday's investigation update, the Swedish Prosecution Authority said, "all seized objects and all materials have been examined and analyzed carefully". It did not say more about the objects.
The Danish Energy Agency also said March 29, citing Denmark's Defense Ministry, local authorities had recovered an empty maritime smoke buoy near pipeline two with the presence of a Nord Stream AG representative.
The Swedish Prosecution Authority said nothing about the identity of suspected culprits but Ljungqvist told TASS the "main lead" is that a government had orchestrated the sabotage.
"We got a pretty clear picture at the scene of the crime of who carried it out", Ljungqvist was quoted as saying in the TASS report Thursday. "It cannot be ruled out that there are some private individuals who may have been the perpetrators. Still, our main lead is, of course, that a government is behind it - directly or indirectly".
He said, however, "what exactly we're working with, we can't tell - we can not disclose any details as of now because of the secrecy of the preliminary investigation".
Ljungqvist similarly told Reuters "there are certain companies that have certain special missions that mean they could, in theory, carry this out. We don't rule out anything, but that it is a state actor who is directly or at least indirectly behind this is of course our absolute main scenario, given all the circumstances".
He told TASS Stockholm does not yet see the need to cooperate with Moscow in examining the incident Putin described December 22 as a "terrorist attack" by state actors.
"We will gladly cooperate if we see that there is a need for it. But in this case, we don't see it", Ljungqvist was quoted by TASS as saying. "In principle, we have a positive attitude toward cooperation but in the preliminary investigation, we are not focused on those who committed the sabotage act".
"The most important thing for us is to rule out that Sweden was used in any way as a platform for this sabotage act".
He refused to comment on Hersh's report about the sabotage being a U.S. operation, TASS said.
'Grounded in Facts'
Ljungqvist noted in the Swedish Prosecution Authority report "there is a variety of information and reports about the sabotage against the gas pipes. The incident has obviously become an open arena for different influence attempts".
"These speculations do not have an impact on the ongoing investigation, which is grounded in facts and the information which has emerged from analyses, crime scene investigations and collaboration with authorities in Sweden and other countries", he added.
"We are carrying out a number of concrete investigative precautions. We are working unconditionally and turning over every stone and leaving nothing to chance", the prosecutor continued.
He said the probe hopes to uncover the culprit but "it likely will be difficult given the circumstances".
Appeal for UN Investigation
Before the Swedish statements, Putin on Wednesday told a ceremony for 17 foreign ambassadors including Denmark's Jakob Henningsen, "today, the Baltic Sea is literally rough. First, I will mention the acts of sabotage of the Nord Stream 1 and Nord Stream 2 gas pipelines in September 2022".
"Mr Ambassador, we hope Denmark will support our proposals to establish an independent international commission to investigate all the circumstances of these incidents", Putin said at the event at the Kremlin, according to a presidential transcript.
The United Nations Security Council on March 27 rejected Russia's request for a probe into the incidents with only China, Brazil and Russia voting in favor. The council's monthly rotating presidency is now occupied by Moscow.
To contact the author, email jov.onsat@gmail.com
What do you think? We'd love to hear from you, join the conversation on the Rigzone Energy Network.

The Rigzone Energy Network is a new social experience created for you and all energy professionals to Speak Up about our industry, share knowledge, connect with peers and industry insiders and engage in a professional community that will empower your career in energy.