Survey Shows Oil, Gas Workers Want Rich Health Benefits
by Valerie Jones
|
Rigzone Staff
|
Thursday, September 19, 2019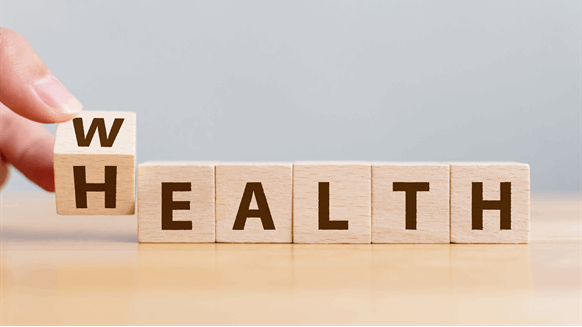 The industry downturn caused many companies to review their employee benefits packages while still distinguishing themselves from other industries in order to retain top talent.
Part of the success of any company depends on the health of its workforce.
According to Rigzone's 2019 Ideal Employer Survey, "health benefits" ranks ninth out of 23 regarding attributes oil and gas professionals look for in their ideal employer. In fact, "health benefits" has consistently ranked in the top 10 attributes of those taking the survey each year.
Historically, oil and gas employers have offered their employees attractive health benefits, which served as both a tool for attraction as well as retention.
But during the most recent industry downturn, many organizations were forced to review their employee packages and tighten up on costs.
"We've seen some diversification around health benefit offerings amongst oil and gas companies," Thomas Denney, permanent recruitment manager for global workforce services company Brunel, told Rigzone. "Health benefits are definitely still part of the package, but add-ons such as wellness programs and income protection insurance are becoming more common."
Denney noted that with the burden of providing medical benefits expected to increase, there's now a trend toward health programs which promote and maintain good health.
"Maintaining a competitive package to attract candidates needs an offering beyond the standard medical benefits and disability coverage," he said. "Candidates are definitely interested in these new programs and it gives me a longer list of benefits to attract top talent."
Competitive Edge
Oil and gas professionals have become quite accustomed to rich health benefits offerings, which means employers have a tougher time using them as a competitive advantage against other industries.
"These rich benefits no longer distinguish themselves from their competitors; they have become an expectation of employees," Steven Villella, vice president and senior health consultant for Sibson Consulting, told Rigzone. "We are seeing our clients differentiate themselves through competitive employee cost-sharing and meaningful plan options."
He gave the following example.
"Energy companies typically have very diverse employee populations and as a result, these populations consume healthcare differently. It is critical to understand your workforce and to ensure your program offers options that meet the needs of all employees," Villella said.
Villella's company performed a recent study for an oilfield services company which reviewed the health care consumption and relative health of land rig employees to the rest of the company's workforce.
"The survey showed that land rig employees were much more risk-averse and inclined to enroll in the higher cost, lower out-of-pocket medical plan despite having lower medical claims," Villella revealed. "Conversely, enrollment in the high deductible health plan with health savings account (HSA) was much higher for the office staff, regardless of pay differences. Designing a suite of plan offerings that are attractive and appropriate for the diverse segments of your employees can help attract and retain talent."
Denney added that access is another area where companies are providing broader – and perhaps more cost-effective – health benefit options.
"Teledoc and online doctor appointment services are a cost-effective way of accessing advice without taking time out of the office for lengthy appointments," he said. "It's a win-win for the employee and the employer. And for organizations taking a close look at the costs of an injury-prone or ill workforce, getting people back to work quickly becomes even more imperative."
How Health Benefits Rank Around the Globe
Rigzone's Ideal Employer Survey garnered responses from more than 11,000 oil and gas professionals representing more than 100 countries.
There were some notable regional differences regarding "health benefits" as not all regions shared the same sentiment on its importance in an employer.
"Health benefits" ranked the highest among respondents from Asia, at seven out of 23 attributes. North America, South America, the Middle East and Africa respondents all ranked the attribute eighth.
Respondents from Europe ranked "health benefits" 10th, while respondents from Australia/Oceania and the UK placed lesser value on the attribute, ranking it 14th and 16th, respectively.
To contact the author, email Valerie.Jones@Rigzone.com
Generated by readers, the comments included herein do not reflect the views and opinions of Rigzone. All comments are subject to editorial review. Off-topic, inappropriate or insulting comments will be removed.
MORE FROM THIS AUTHOR
Valerie Jones
Senior Editor | Rigzone