Survey Reveals Top Downstream Employers Amid Transition
by Matthew V. Veazey
|
Rigzone Staff
|
Wednesday, May 16, 2018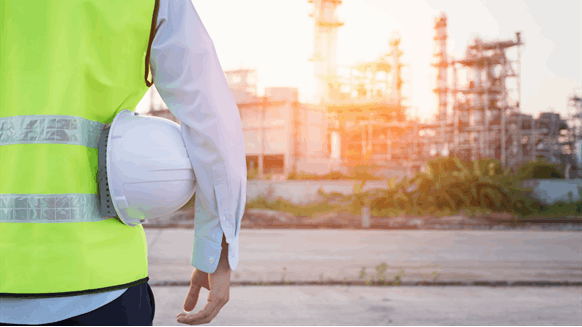 Which downstream employers do Rigzone survey participants think are most desirable to work for?
7. Halliburton
Halliburton is among the largest oil and gas service companies in the world. Although much of its business falls within the scope of the upstream, Halliburton does provide various pipeline, process and chemical services and products to midstream and downstream clients. Headquartered in Houston, Halliburton also maintains a key regional office in Dubai that manages its Eastern Hemisphere operations. (Halliburton's Western Hemisphere president is based in Denver.) Globally, the company operates in approximately 70 countries and boasts an employee headcount of approximately 50,000. Serving as Halliburton's corporate president and CEO is Jeff Miller.
6. Total
One of the largest publicly traded integrated oil companies in the world, Paris-based Total maintains some presence in more than 130 countries. Patrick Pouyanné serves as chairman and CEO of the company, which boasts an employee headcount of approximately 98,000.
In addition to its extensive upstream activities, Total engages in refining, petrochemicals and fuel and lubricant marketing as well as renewables. Worldwide, Total's share of crude distillation capacity at refineries it fully or partially owns was slightly above 2 million barrels per day at the end of 2016. Its global petrochemical production capacities at the same point in time amounted to approximately 21.4 million tons. Total's downstream facilities include six integrated refining and petrochemical complexes in France, Belgium, the United States, Saudi Arabia, Qatar and South Korea. However, its downstream portfolio extends to other facilities as well.
5. Saudi Aramco
The second NOC to appear in the Ideal Employer Top 10 for the downstream, the refining and petrochemicals reach of Saudi Arabian Oil Co. (Saudi Aramco) extends beyond the Kingdom. As of 2016, the company's total share of refining capacity at domestic and international facilities amounted to 3.1 million barrels per day. That figure is growing. In addition to pursuing growth projects in Saudi Arabia, Saudi Aramco is developing or considering investments in processing facilities in India, China, South Korea, Indonesia and the United States.
CEO Amin H. Nasser is leading Saudi Aramco at a time when the Saudi government is trying to open state-owned enterprises to private investors. Along those lines, the Kingdom is seeking to launch an initial public offering (IPO) of a minority of Saudi Aramco's shares to investors to raise capital for growth projects. At this writing, when the approximately 65,000-employee company's IPO will occur is uncertain.
4. BP
Led by chief executive Bob Dudley, London-based BP plc employs approximately 74,000 people across its operations in 70 countries on six continents. The integrated oil and gas company's Downstream segment encompasses BP's Fuels, Lubricants and Petrochemicals businesses. Last year, the segment processed 1.7 million barrels oil per day (MMbpd) at its various refineries and produced 15.3 million tonnes of petrochemicals.
3. Chevron
Chevron Corp. comprises business units including Upstream, Downstream and Chemicals, Midstream and Development, Technology and Renewable Energy and Energy Efficiency. The San Ramon, Calif.-based integrated oil and gas company's Downstream and Chemicals business encompasses refining, fuels and lubricants marketing and petrochemicals and additives manufacturing and marketing. In 2017, it processed nearly 1.7 MMbpd of crude and on average sold just under 2.7 MMbpd of refined products.
Chevron owns interests in 10 refineries worldwide, with operations primarily in the United States, Singapore, Thailand, South Korea and South Africa. It manufactures petrochemicals via its 50-percent stake in Chevron Phillips Chemical Co. LLC as well as Chevron Oronite Co. LLC. Chevron's Midstream and Development business operations globally, with hubs in Texas and California in the U.S., the U.K. and Singapore.
Leading Chevron is Chairman and CEO Michael K. Wirth. The company's employee headcount is approximately 48,500.
2. ExxonMobil
Exxon Mobil Corp. is the largest publicly traded multinational oil and gas company in the world, and its reach in the downstream is extensive. At the end of 2017, its stake in 22 refineries worldwide amounted to 4.9 MMbpd of processing capacity. The company fully owns 12 refineries in the United States, Belgium, Italy, the Netherlands, Norway, the United Kingdom, Australia and Singapore. Additional facilities that it partially owns are located in Canada, France, Germany Italy, China, Thailand and Saudi Arabia.
Thanks to ongoing expansion projects, ExxonMobil's refining capacity has been growing. From 2012 through 2017, the supermajor added more than 500,000 bpd of capacity by starting up 15 projects in six countries. Additional expansions underway at nine sites in six countries will boost capacity by more than 600,000 bpd.
Darren Woods is chairman and CEO of the Irving, Texas-based company, whose employee headcount exceeds 70,000.
1. Shell
For the second straight year, Shell has claimed the number one spot in Rigzone's Ideal Employer Survey listing of the most desirable downstream companies. Shell's Downstream segment, one of the four business units into which the integrated company divides its operations, includes the 21 refineries worldwide that Shell fully or partially owns. In addition, Shell manufactures chemicals at 30 sites in Africa, the Americas, Asia Pacific, Europe and the Middle East.
CEO Ben van Beurden leads Shell, which employs approximately 86,000 individuals.
(EDITOR'S NOTE: Check out Rigzone's ranking of the top downstream employers for the previous year. Also, you can find BCG's study on the company's website.)
1
2
View Full Article
Generated by readers, the comments included herein do not reflect the views and opinions of Rigzone. All comments are subject to editorial review. Off-topic, inappropriate or insulting comments will be removed.