Strong Outlook for Offshore Service Market
|
Tuesday, December 18, 2018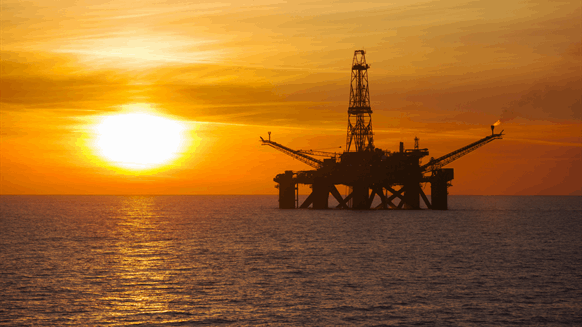 The outlook for offshore oilfield service contractors is strong, according to Rystad Energy.
The outlook for offshore oilfield service contractors is strong, according to Rystad Energy.
More than 100 new offshore projects are aiming for 2019 sanctions and an expected $210 billion will be spent on offshore oilfield services globally next year, Rystad Energy outlined in a statement sent to Rigzone on Tuesday.
Oil and gas operators gave the green light to 90-plus offshore projects in 2018, 62 in 2017 and 43 in 2016, Rystad Energy highlighted.
"The offshore service market is like a super tanker; it takes time to accelerate. The uptick in new projects in 2017, 2018 and now 2019 will be enough to turn revenue growth positive to mid-single digits as offshore capex is set to increase due to the recent years of capital commitments. And on top of that comes expected increase in operating expenses," Audun Martinsen, head of oilfield service research at Rystad Energy, said in a company statement.
"Offshore operators are quite trigger-happy on FIDs these days, despite the recent reduction in oil prices. 2018 saw the lowest obtainable unit prices since 2006, as much as 30 percent down from the peak in 2014, and that makes their cost per barrel and breakeven prices highly favorable," he added.
"Couple that with one of the most profitable years for E&Ps in decades in 2018, and the recent production cut agreement by OPEC and Russia – offshore operators want to focus on field development again," Martinsen continued.
Back in August, Rystad Energy announced that it expects the global oilfield service sector to be back at pre-downturn market levels by 2024.
The company said shale will make up 23 percent of the total service market in 2024, compared to 19 percent in 2014.
"Offshore is losing market share due to the sanctioning draught in 2015-2017, which is keeping greenfield spending at lower levels going forward," Rystad said in a company statement at the time.
In February this year, a report from BMI Research outlined that oilfield services companies around the globe would face stronger demand for their services in 2018.
Rystad Energy is an independent energy research and business intelligence company. BMI Research re-branded as Fitch Solutions earlier this year. Fitch Solutions is part of the Fitch Group.
Generated by readers, the comments included herein do not reflect the views and opinions of Rigzone. All comments are subject to editorial review. Off-topic, inappropriate or insulting comments will be removed.