Statoil to Launch Onshore Operations Centre in 2018
by Rigzone Staff
|
Tuesday, November 28, 2017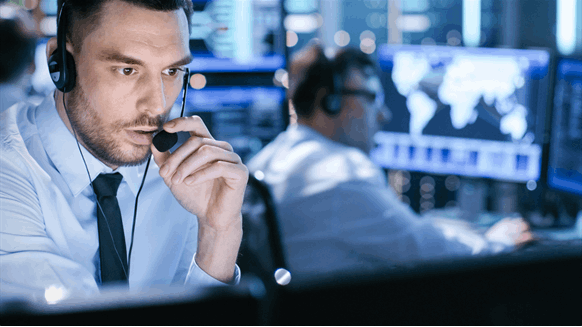 Statoil will establish a new onshore integrated operations centre in 2018.
Statoil has announced that it will establish a new onshore integrated operations centre in 2018, which will 'help increase safety, add value and reduce emissions' from its installations on the Norwegian continental shelf (NCS).
The location of the new centre will be decided next year and will integrate Statoil's existing production support centres and condition monitoring centres, which are located in various parts of Norway.
"The establishment of the centre contributes strongly to our ambition of being a global digital leader," said Statoil's chief executive officer, Eldar Sætre, in a company statement.
"It will enable us to optimise production and better predict support needs, ensuring optimally efficient and safe operations from our operated fields. The centre will be essential to progressing the good improvement work on the NCS, and capturing additional value for Statoil, our partners and society," he added.
Kjetil Hove, Statoil's senior vice president for operations technology on the NCS, said the Åsgard field in the Norwegian Sea, and Grane and Gina Krog assets in the North Sea, will be the first fields getting support from the new centre.
"New fields and installations will gradually be integrated, allowing time for learning and adjustment to new work processes," said Hove in a company statement.
Statoil will also be launching an integrated operations centre in Austin in December this year. This centre will interact with the field-based centres in Bakken and Eagle Ford.
Generated by readers, the comments included herein do not reflect the views and opinions of Rigzone. All comments are subject to editorial review. Off-topic, inappropriate or insulting comments will be removed.