South Africa Braces for More Frequent Blackouts this Winter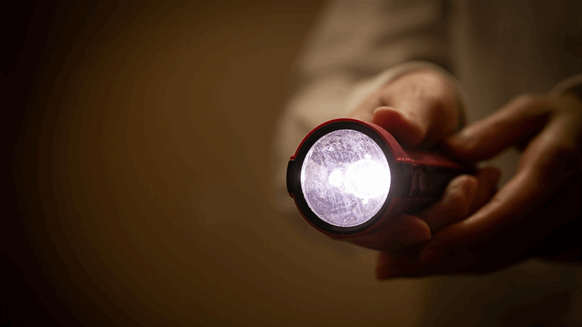 South Africa has a "high risk" of increased rotational blackouts during the coming winter.
Image by shironagasukujira via iStock
South Africa has a "high risk" of increased rotational blackouts during the coming winter, state-owned supplier Eskom Holdings SOC Ltd warned Thursday, but insisted there would be no power collapse.
"The outlook shows that with breakdowns or capacity unavailable due to unplanned maintenance at 15 000MW [megawatts], loadshedding might be predominantly implemented at Stage 5 for the winter period", it said in a press statement after an electricity briefing for the winter that starts June. Stage five means 5,000 MW will be taken off the grid, according to its policy of loadshedding, a legal remedy to avert a countrywide blackout through scheduled outages.
"If unplanned outages averages [sic] to 18 000MW, loadshedding might be required every day and might be implemented up to Stage 8", said Eskom, which supplies about 95 percent of the country's power needs, according to the Public Enterprises Department. Stage eight could result in customers experiencing outages multiple times throughout the day for a total of 12 hours.
"Eskom emphasizes that the 18 000MW scenario that could culminate in Stage 8 is an ultimate worst case scenario that Eskom is working tirelessly to avert at all cost; by all means necessary", the utility added.
Executive for generation Bheki Nxumalo told the briefing Thursday morning, as quoted in the statement: "We are striving to reduce plant breakdowns to 15 000MW or below for the winter period to keep loadshedding at lower stages. We, however, concede that this will be extremely hard given the unreliability and unpredictability of the power generating fleet and that we are already about 3 000MW worse off this winter compared to the same period last year".
He said the power generation system has continued to perform poorly with frequent plant breakdowns.
"The current situation is exacerbated by the loss of four major units which are on extended outages", the statement said. Units 1, 2 and 3 of the Kusile Power Station have been off since a gas duct failure in October 2022, and restart is not expected until November. Closed for maintenance and refueling, Unit 1 of the Koeberg Power Station could only resume supply September.
The unavailability of the four units has removed 3,080MW from the grid, "equivalent to three stages of loadshedding", the statement said.
Board chair Mpho Makwana also blamed corruption for South Africa's power woes, telling the briefing, as quoted in the statement: "Corruption undermines value-creation and is an enemy of progress it must be uprooted completely so that it does not hinder our efforts of performance improvement.
"Working through National Energy Crisis Committee (NECOM) streams we see the fruits of collaboration between our internal forensic department, South African Police Service (SAPS), and the Special Investigating Unit (SIU) in dealing with cases of corruption".
However interim chief executive Calib Cassim said there have been encouraging developments. "The establishment of NECOM and the development of South Africa's Energy Action Plan, overseen by government, are some of the positive developments aimed at addressing the electricity crisis.
"Furthermore, the determination by the Nersa [National Energy Regulator of South Africa] of a favorable tariff increase as well as the debt relief solution by National Treasury are critical enablers of sustainable electricity supply industry".
Executive for transmission Segomoco Scheppers allayed fears of a countrywide outage saying there are several preventive measures including loadshedding. Eskom earlier dismissed claims of an imminent power collapse.
"The grid is by no means at a higher or imminent risk of a collapse and it would take an unforeseen and sudden sequence of events that results in a cascading collapse of the transmission or generation system, leading to a complete loss of supply across the country", it said in a media statement Tuesday.
"Eskom has robust contingency plans in place to deal with such an eventuality".
It said in Thursday's statement it "will continue to rely heavily on the extensive use of open-cycle gas turbines (OCGTs) to prevent higher stages of loadshedding, particularly during morning and evening peak".
To contact the author, email jov.onsat@rigzone.com
What do you think? We'd love to hear from you, join the conversation on the Rigzone Energy Network.

The Rigzone Energy Network is a new social experience created for you and all energy professionals to Speak Up about our industry, share knowledge, connect with peers and industry insiders and engage in a professional community that will empower your career in energy.