Some Wyoming Producers Will Be Able to Ditch Diesel Generators
by Matthew V. Veazey
|
Rigzone Staff
|
Monday, August 20, 2018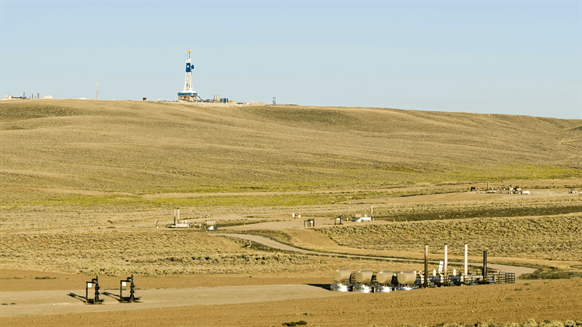 A Wyoming utility is adopting a more mobile approach to supplying electricity to oil and gas customers in the southeast corner of the state.
A Wyoming utility is adopting a more mobile approach to supplying electricity to oil and gas operations in the southeast corner of the state.
"Traditionally, a standard stick-build substation has been used to power oil and gas operations, which are often temporary and located remotely," said Apurva Shah, product manager with the power management company Eaton. "This approach has often incorporated diesel generators, and the structures themselves were torn down as local operators moved."
Last week, Eaton announced that the utility High West Energy had awarded it a turnkey contract to build a gas-powered Modular Integrated Transportable Substation (MITS) to serve oil and gas producers. The contract covers substation design, manufacturing, assembly, testing and delivery. Instead of building "brick-and-mortar" power stations on concrete pads, the utility will be able to move the self-contained modular station from one site to the next. Eaton stated the mobile transmission and distribution infrastructure's configuration for High West includes:
A three-phase transformer
Metering and controls
An integrated switchboard
Two pad-mount three-phase reclosers
Voltage regulators to enhance power reliability
"We needed to quickly add power transmission and distribution capacity to meet the needs of new oil and gas customers," according to Lloyd Sisson, engineering manager with High West. "Eaton's modular substation platform has reduced the engineering and construction time required for the project, while helping avoid construction and weather-related delays."
A more modular approach to providing power to oil and gas operators in remote areas can "dramatically reduce" the time and cost necessary to deploy infrastructure at such sites, Shah told Rigzone. Also, he said that generating power with natural gas rather than diesel contributes to cost savings.
"Further, we can help avoid the need to run a diesel generator, which is an expensive option to power operations," said Shah. "Importantly, Eaton's modular substation approach means that the electrical infrastructure and be moved – and modified – to support the next site, unlike standard stick-build structures which would need to be torn down and then rebuilt from the ground up."
Shah also said that the modular substations are manufactured and assembled offsite to circumvent weather issues – and accelerate deployment.
"Eaton's MITS provides much faster delivery and the ability to move power infrastructure as needed," said Shah. "It can be as easy as craning down a fully integrated solution and connecting the cables … The labor, cost and speed are important benefits for oil and gas operations – enabling faster engineering and construction time and enabling the power infrastructure to be reused rather than torn down."
The mobile "fully assembled substation … provides a much simpler and more clear path to power operations where surprises are kept to a minimum and performance helps net profitability growth," concluded Shah.
Generated by readers, the comments included herein do not reflect the views and opinions of Rigzone. All comments are subject to editorial review. Off-topic, inappropriate or insulting comments will be removed.