Siemens to Modernize Arabian Drilling Jackup
|
Thursday, February 20, 2020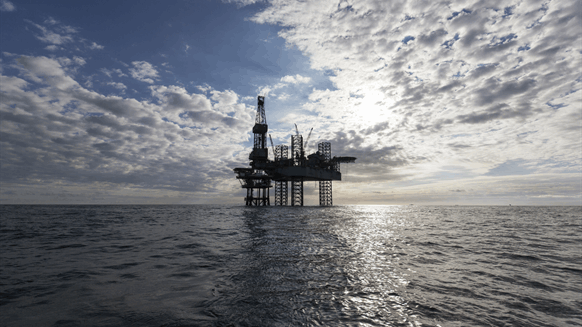 The upgrade includes a full drilling-drives package and cooling system.
Calling it the first project of its kind, Siemens reported Wednesday that it has won a contract from Arabian Drilling Co. to modernize a full drilling-drives package and cooling system on a jackup drilling rig.
"As the reactivations of stacked and un-utilized drilling rigs are increasing, Siemens stands fully ready to modernize offshore rigs and ships to make them safer and more energy efficient," commented Thomas Steenberg, business development director with Siemens Offshore Solutions, in a written statement emailed to Rigzone.
The Industrialization and Energy Services Co. (TAQA) and Services Petroliers Schlumberger S.A. jointly own Saudi-based Arabian Drilling, whose offshore rig fleet includes seven jackups.
According to Siemens, the contract covers engineering, design, manufacturing and delivery of a fully integrated modernization based on proprietary "BlueDrive" technology. The firm added the system – a direct current power grid with power electronics, controls and cooling of 10 integrated variable-speed drives – will use existing footprint, cabling and communication points for a quick, modular-style installation, commissioning and startup.
"By using the latest drilling and propulsion drives technology, customers can assure their rigs and ships remain at the highest level of supportability for many years to come," stated Steenberg.
Siemens noted the upgrade will allow the customer to meet the latest safety standards, adding that it expects to deliver the new system early next year.
To contact the author, email mveazey@rigzone.com.
Generated by readers, the comments included herein do not reflect the views and opinions of Rigzone. All comments are subject to editorial review. Off-topic, inappropriate or insulting comments will be removed.