Shell's LNG Crystal Ball Reveals Potential Shortage
by Rigzone Staff
|
Monday, February 26, 2018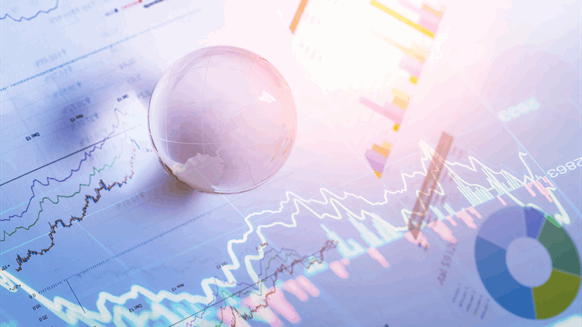 China bypasses South Korea in LNG importer ranking.
A supply shortage could emerge in the global liquefied natural gas (LNG) market in the mid-2020s unless new production project commitments are made soon, according to Shell's latest annual LNG Outlook.
"We are still seeing significant demand from traditional importers in Asia and Europe, but we are also seeing LNG provide flexible, reliable and cleaner energy supply for other countries around the world," Maarten Wetselaar, Shell's director of Integrated Gas and New Energies, said in a company statement announcing the release of Shell LNG Outlook 2018. "In Asia alone, demand rose by 17 million tonnes. That's nearly as much as Indonesia, the world's fifth-largest LNG exporter, produced in 2017."
Pointing out that the global LNG market "has continued to defy expectations of many market observers," Shell observed that LNG demand hit 293 million tonnes last year – an increase of 29 million tonnes. Moreover, the company said that Japan remained the world's top LNG importer in 2017 while China overtook South Korea to take the Number 2 spot. Thanks to economic growth and air pollution-reduction policies such as coal-to-gas switching, China's total LNG demand reached 38 million tonnes, Shell stated. Other findings from the report include:
A 293-million-tonne LNG global trade figure equates to enough energy to power 575 million homes.
The 29-million-tonne increase in LNG imports in 2017 beat expectations by 30 percent.
Last year's 1,100 spot cargo deliveries reflect a 17-percent increase from 2016.
New supply from Australia, the United States and Africa accounted for much of the increase in LNG exports in 2017.
The liquefaction investment decisions in 2016 and 2017 translate into only 7 million tonnes of annual nameplate capacity.
In the period 2015-2040, global energy demand should grow by 30 percent and Shell expects gas to account for more than 40 percent of this growth.
Shell also noted that a "mismatch in requirements between buyers and suppliers" is a growing trend. "Most suppliers still seek long-term LNG sales to secure financing," the company stated. "But LNG buyers increasingly want shorter, smaller and more flexible contracts so they can better compete in their own downstream power and gas markets."
In order for LNG project developers to make final investment decisions to ensure sufficient future LNG supply worldwide, the buyer-supplier mismatch will need to be resolved, Shell concluded.
Generated by readers, the comments included herein do not reflect the views and opinions of Rigzone. All comments are subject to editorial review. Off-topic, inappropriate or insulting comments will be removed.
RELATED COMPANIES