Shell to Spud Deepwater Mexico Well in December
by Valerie Jones
|
Rigzone Staff
|
Wednesday, May 08, 2019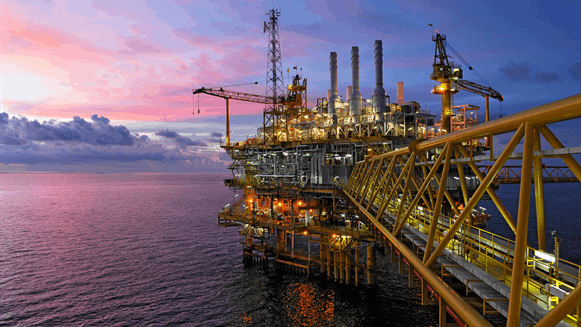 Shell has robust plans for deepwater drilling in Brazil and Mexico.
With investments flowing into Brazil and Mexico, deepwater opportunities abound for the two countries, according to Martin Stauble, Shell's vice president of exploration for North America and Brazil.
"Both countries from a deepwater perspective are certainly exciting hubs to pay attention to," Stauble said during the Offshore Technology Conference in Houston Tuesday afternoon.
Stauble said Shell has successfully added attractive pre-salt acreage into the mix through recent bid rounds. The company plans to spud five pre-salt wells in Brazil in 2019 and 2020. The first one, Alto de Cabo Frio, will spud in September.
Drilling plans for Mexico are expected later this year.
"Mexico – we didn't have any position there in deepwater until early last year when we walked away with nine deepwater blocks," said Stauble. "The first well we expect to get drilled in Mexico will hopefully be in early December."
Shell then plans to spud four or five more wells in 2020.
"The main challenge is whether we get all the required regulatory bits and pieces together by December, but we have good collaboration with the [Mexican government]," Stauble said.
He added that currently, it can take up to two years to get a permit to spud a well in Mexico. There's also still difficulty getting seismic permits in Brazil.
"I'm very keen on deepwater. I like it. It's exciting. It has grown. And it is profitable," he said. "You're going to see Shell growing in this space with continued investment."
Generated by readers, the comments included herein do not reflect the views and opinions of Rigzone. All comments are subject to editorial review. Off-topic, inappropriate or insulting comments will be removed.