Shell Says We Have to Decarbonize Planet Earth
by Andreas Exarheas
|
Rigzone Staff
|
Wednesday, November 06, 2019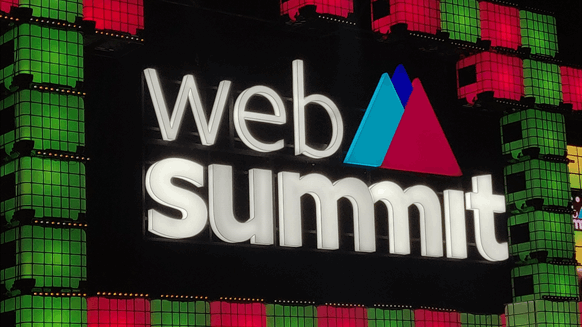 Shell's head of strategy says we have to decarbonize planet earth in the coming decades.
We have to decarbonize planet earth in the coming decades.
That's what Ed Daniels, head of strategy at Shell, stated during a presentation at Web Summit on Tuesday in Lisbon, Portugal, which was attended by Rigzone.
"I feel an immense amount of responsibility that our company along with governments and society has to do," Daniels told audience members during the presentation, which included a Q&A session with Neanda Salvaterra, an energy reporter at The Wall Street Journal.
"I'm simultaneously energized and frightened by the scale of the challenge," Daniels added.
In the presentation, the Shell representative revealed that he thinks there is going to be a role for hydrocarbons "while we work out how to decarbonize the energy system".
"There will be a role for oil and gas, albeit we have to come up with the technologies that offset, I think, some of those emissions, whether that's carbon capture and storage or its nature-based solutions, growing trees etc.," Daniels stated.
Sector Decarbonization
During the talk, the Shell head said "we can readily understand how we decarbonize" some sectors but added that "we are struggling to exactly understand how we will decarbonize" other sectors.
"If you look at the number of electric vehicles on the roads, you can imagine how we can decarbonize car transportation, or even home heating by more use of electricity," Daniels stated.
"There are a number of sectors - let's say aviation, shipping, chemicals manufacture - where at the moment, we are struggling to exactly understand how we will decarbonize those things over the coming decades," he added.
Shell had an interactive board outside the presentation area, which showed that event attendees believed new digital technologies will have made society greener by 2040.
@WebSummit attendees have their say on @shell's interactive board. pic.twitter.com/nAJ65HQCej

— Andreas Exarheas (@Andreas_Ex) November 5, 2019
According to DNV GL's latest Energy Transition Outlook report, which was released in September, oil and gas will still meet 46 percent of world energy demand in 2050.
Back in February, BP's Energy Outlook outlined that the world looks set to consume significant amounts of oil for several decades.
Web Summit is an annual technology conference which attracted over 70,000 participants from 163 countries in 2019.
To contact the author, email andreas.exarheas@rigzone.com
Generated by readers, the comments included herein do not reflect the views and opinions of Rigzone. All comments are subject to editorial review. Off-topic, inappropriate or insulting comments will be removed.
MORE FROM THIS AUTHOR
Andreas Exarheas
Editor | Rigzone