Shell Raises Australian Gas Purchase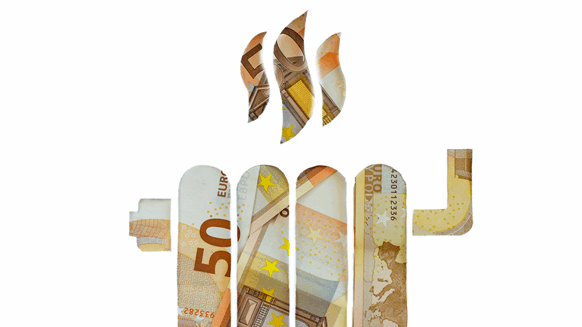 Shell has raised its gas purchase from Denison Gas Ltd. to 5.503 petajoules a day.
Image by Lyudmila Aksenova via iStock
Shell Energy Australia Pty. Ltd. (SEAU) has entered a deal raising its gas purchase from Denison Gas Ltd. to 5.503 petajoules a day, the local seller said Monday.
The gas sales agreement (GSA) provides for the delivery of three terajoules per day from early 2024 to 2026 for the Shell PLC subsidiary's Australian east coast market.
It follows a GSA between the two companies announced by Denison in November committing up to 5.5 petajoules (5,500 terajoules) a day for SEAU. The earlier, fixed-price deal lasts three years starting with a delivery January.
The gas in both deals comes from Queensland state's Bowen Basin, which Denison says on its website is "one of the main natural gas supply sources for Eastern Australia".
"Denison has increased the production output of its assets eight-fold since acquiring them in 2019", Denison said in a press release Monday announcing the new GSA. "The Company will continue to invest in development drilling activities and production capacity in order to further increase the supply of its gas to the domestic market in 2024 and beyond".
Denison chief executive Benson Wong commented: "The Company continues to invest in the business with the goal of making more gas available to the east coast market in Australia".
It said in its November 30 announcement of the earlier GSA the agreement would provide "long-term revenue certainty for Denison to underpin exploration and development activities for further extension and expansion of gas production".
The deal was also signed at a time of a projected supply shortage, Denison said then.
"The [earlier] agreement developed by Denison and SEAU facilitates rapid provision to market of production from the Company's recent five-well drilling program, incremental to Denison's existing contractual commitments with customers", it said in the November 30 press statement.
The five-well drilling program Denison unveiled last year further develops the Bowen Basin and was to be completed October 2022.
It comprised "conventional and unconventional wells in areas where Denison holds a 100% beneficial interest in granted permits", Denison said in a media statement August 1.
Wong said then the additional wells would raise production at its Southern Project and help address a supply shortage on the east coast.
Focused on the east coast market, the gas exploration and production company has since April 2019 operated 14 fields, two processing plants and a 200-kilometer pipeline network, according to a Denison gas development announcement January 30.
To contact the author, email jov.onsat@rigzone.com
What do you think? We'd love to hear from you, join the conversation on the Rigzone Energy Network.

The Rigzone Energy Network is a new social experience created for you and all energy professionals to Speak Up about our industry, share knowledge, connect with peers and industry insiders and engage in a professional community that will empower your career in energy.