Shell Powers Chem Plant with Solar Energy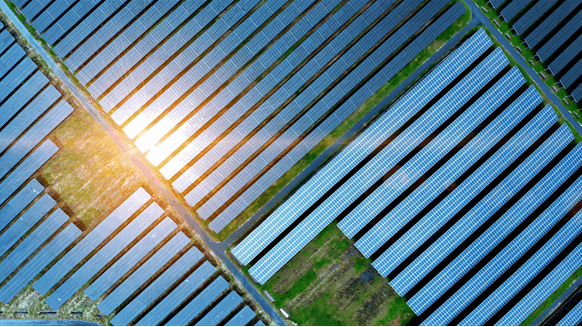 Wood reported Thursday that it has completed work on Shell's first solar photovoltaic plant.
Wood reported Thursday that it has completed work on Shell's first solar photovoltaic (PV) plant, which is located at Shell Nederland Chemie Moerdijk Chemical Facility in Moerdijk, the Netherlands.
"We are delighted to have supported Shell's New Energies business on the Moerdijk Solar PV Plant," Bob MacDonald, CEO of Wood's Specialist Technical Solutions unit, said in a written statement. "This project is a great example of one of the steps Shell is taking to play an active role in the energy transition."
According to Wood, the 27-megawatt-peak (MWp) plant comprises 76,000 solar PV panels and is one of the largest facilities of its kind in the Netherlands. The firm noted that the project is generating power at Shell's Moerdijk complex, which produces base chemicals from naphtha, hydrowax, gasoil and liquefied petroleum gas (LPG).
Under its 16-month contract, Wood acted as owner's engineer during the pre-construction and construction phases. The company stated that it provided Shell with technical procurement expertise through drafting and tendering of the engineering, procurement and construction (EPC) and operation and maintenance (O&M) contracts, construction monitoring, commissioning, performance testing and completion verification.
When it unveiled plans for the solar power plant in early 2018, Shell noted that the company seeks to actively participate in the "energy transition" underway in the Netherlands. Moreover, it stated that the PV project complements efforts to promote offshore wind energy in the North Sea, facilitate electric mobility at retail sites and capture residual heat from its Pernis refinery.
"We are eager to limit emissions through energy efficiency improvements of our processes and investments in new energy activities at the same time," Marjan van Loon, Shell Nederland president-director, remarked at the time.
Generated by readers, the comments included herein do not reflect the views and opinions of Rigzone. All comments are subject to editorial review. Off-topic, inappropriate or insulting comments will be removed.