Shell Completes Sales Worth up to Almost $2B
|
Friday, November 30, 2018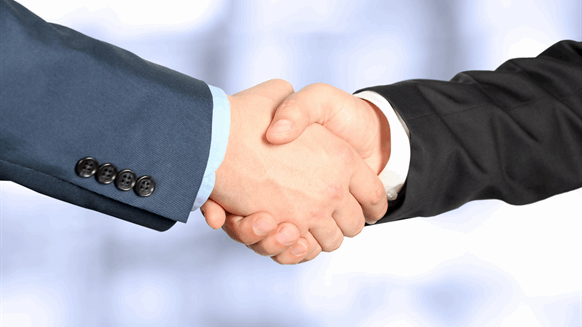 Shell has wrapped up sales deals worth up to $1.827 billion.
Shell revealed Friday that it has wrapped up sales deals worth up to $1.827 billion.
The company has completed the sale of its shares in Shell E&P Ireland Limited to Nephin Energy Holdings Limited for up to $1.3 billion (EUR 1.14 billion) and finalized the sale of its interests in the Draugen and Gjoa fields in Norway to OKEA AS for $527 million (NOK 4.52 billion).
The former transaction includes an initial consideration of $958 million (EUR 840 million), interest of $54 million (EUR 47 million) and additional payments of up to $285 million (EUR 250 million) between 2018-2025, subject to gas price and production, Shell revealed. Completion of this deal represents Shell's exit from the upstream sector in Ireland, Shell confirmed.
As a result of the OKEA deal completion, Shell has exited its 44.56 percent operated interest in the Draugen field and 12 percent non-operated interest in the Gjoa field. More than 150 staff members are transferring from Shell to OKEA in connection with this deal. Shell has stated that it "remains committed to Norway."
Commenting on the OKEA deal, Rich Denny, managing director of A/S Norske Shell, said, "today's deal completion was achieved despite a tight timeline from the sales and purchase agreement in June 2018."
"It was made possible by good collaboration between Shell and OKEA and with constructive dialogue with the Norwegian authorities," he added.
OKEA's CEO, Erik Haugane, said, "we are very pleased with the work that we have accomplished with Shell since the signing of the agreement on June 20, 2018."
"Thanks to our comprehensive and dedicated work together, we are able to close this transaction on schedule. This is the beginning of a new chapter for OKEA, as operator of one of the most prestigious fields on the NCS [Norwegian Continental Shelf]," he added.
Last month, Shell revealed that it had agreed to sell upstream interests in Denmark to Noreco for $1.9 billion. During the same month, Shell announced that it had completed the sale of its downstream business in Argentina to Raizen.
Generated by readers, the comments included herein do not reflect the views and opinions of Rigzone. All comments are subject to editorial review. Off-topic, inappropriate or insulting comments will be removed.