Shell, Bio-Bean Power London Buses with Coffee Ground Biofuel
by Rigzone Staff
|
Monday, November 20, 2017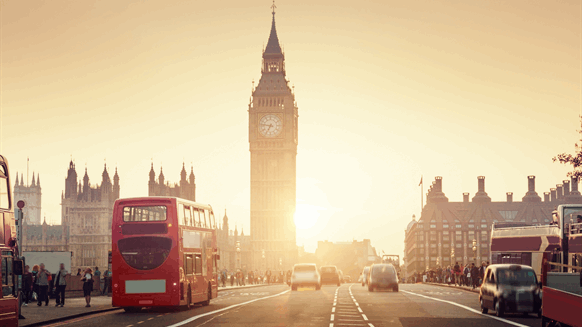 Royal Dutch Shell plc and Bio-Bean team up to help power London buses with a biofuel made partly from waste coffee grounds.
Royal Dutch Shell plc and Bio-Bean have teamed up to help power London buses with a biofuel made partly from waste coffee grounds.
The B20 biofuel, which contains a 20 percent bio-component that has part coffee oil, is being added to the London bus fuel supply chain and will help run some of the vehicles in the network, without need for modification.
"With the support of Shell, Bio-Bean and Argent Energy have created thousands of litres of coffee-derived B20 biodiesel which will help power London buses for the first time," said Bio-Bean's founder Arthur Kay.
"It's a great example of what can be done when we start to reimagine waste as an untapped resource. We've started in the UK, but imagine the potential of a country like The United States that drinks more than 164 billion cups of coffee a year," he added.
The average Londoner drinks 2.3 cups of coffee a day, according to Tassimo, which is said to produce over 200,000 tonnes of waste a year.
In order to produce B20, Bio-bean collected some of these waste coffee grounds from high street chains and factories, which were dried and processed before coffee oil was extracted. The company then worked with its fuel partner Argent Energy to process this oil into a blended biofuel.
Shell's involvement in the venture forms part of the oil company's #makethefuture energy relay, which supports entrepreneurs in the energy sector.
Sinead Lynch, Shell UK country chair, said the company is always looking for the next inventive solution.
"A good idea can come from anywhere, but with the scale and commitment of Shell, we can help enable true progress," said Lynch in a company statement.
"We're pleased to be able to support Bio-Bean to trial this innovative new energy solution which can help to power buses, keeping Londoners moving around the city - powered in part by their waste coffee grounds," she added.
Generated by readers, the comments included herein do not reflect the views and opinions of Rigzone. All comments are subject to editorial review. Off-topic, inappropriate or insulting comments will be removed.