Shell and Energy Transfer to Seek Bids for Louisiana Project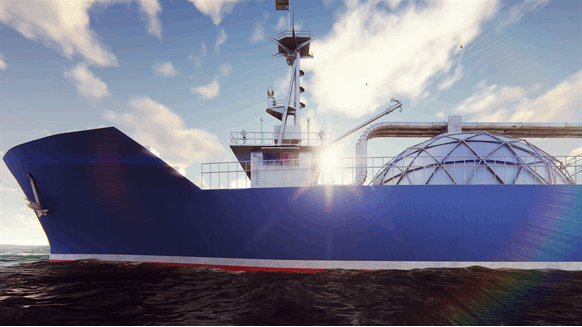 The project would convert Energy Transfer's LNG import and regasification terminal to an export facility.
Energy Transfer LP and Shell US LNG, LLC have signed a project framework agreement (PFA) laying the framework to further develop a large-scale liquefied natural gas (LNG) export facility in Lake Charles, La., toward a potential final investment decision (FID), the companies reported Monday.
In their joint statement, Energy Transfer and Shell also revealed that they have begun actively engaging with LNG engineering, procurement and contracting (EPC) companies and plan to issue an invitation to tender (ITT) in the coming weeks.
"We are pleased to be moving forward with Shell in progressing this major LNG export project," Tom Mason, president of the Energy Transfer subsidiary Lake Charles LNG, said in the written statement. "We believe the combination of our assets and Shell's LNG experience will create a platform for exporting natural gas from the U.S. Gulf Coast to the global marketplace that is unmatched."
According to Shell and Energy Transfer, the PFA defines commercial terms by which the companies would collaborate to develop a U.S. Gulf Coast LNG facility under their 50/50 joint venture. Prior to the FID stage, Shell will act as the project lead and Energy Transfer the site manager and project coordinator. Should the companies take a favorable FID and proceed with construction, Shell would act as construction manager and facility operator. Whether Shell and Energy Transfer go ahead with construction will depend on reviews of the EPC bidding process outcome, overall project competitiveness and global LNG market conditions, the companies stated.
The Lake Charles project would convert Energy Transfer's existing Lake Charles LNG import and regasification terminal to an LNG export facility boasting 16.45 million tonnes per annum of liquefaction capacity. According to Energy Transfer's website, the Lake Charles facility can store approximately 9 billion cubic feet (Bcf) of LNG and send out 1.8 Bcf of regasified natural gas per day. Shell is the import terminal's sole customer, the website also notes.
Shell and Energy Transfer note that the project is fully permitted, uses existing infrastructure and benefits from abundant natural gas supply and proximity to major pipeline infrastructure. In addition, they anticipate that the project would require up to 5,000 jobs during construction and 200 full-time positions during operations.
"Lake Charles presents a material, competitive liquefaction project with the potential to provide Shell with an operated LNG export position on the U.S. Gulf Coast by the time global supply is expected to tighten in the mid-2020s," Frederic Phipps, Shell's Lake Charles LNG vice president stated. "Our partnership with Energy Transfer plays to our respective strengths. Together, we are expertly positioned to advance a project that could provide customers in Asia, Europe and the Americas with cleaner, reliable energy for decades to come."
Generated by readers, the comments included herein do not reflect the views and opinions of Rigzone. All comments are subject to editorial review. Off-topic, inappropriate or insulting comments will be removed.