Shale Frac Spread Rebound Hopes Fade
|
Thursday, December 05, 2019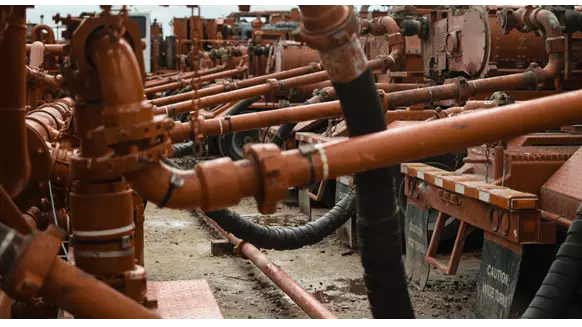 A seasonal increase in the number of US shale basin-based frac spreads has not materialized.
Back in September, Rigzone reported that a firm that gauges the U.S. upstream industry's health based on hydraulic fracturing activity held out the possibility of a rebound – albeit a temporary one.
At the time, Primary Vision LLC Principal Matt Johnson said that a seasonal increase in the number of U.S. shale basin-based frac spreads has occurred in recent years during the fall prior to the holidays. Johnson had noted the number of frac spreads – also known as "frac fleets" and a term that refers to the equipment a pressure pumper (a type of oilfield services company) uses to perform a frac stimulation job to complete a well – was trending downward since mid-spring of this year.
The potential fall frac spread rebound did not materialize in 2019, Johnson told Rigzone Wednesday.
"We've tracked an uptick seasonally for four out of the previous five years and it did not materialize in October from a frac spread standpoint as we saw an additional approximately 25 spreads fall off nationally since we last spoke," said Johnson. "After all is said and done we do think that a lot of wells were completed and maybe more efficiently than ever. The million-dollar question will be, how will this affect production?"
Johnson also noted a "combination of market influences affected the downward spiral" in frac spread counts. He cited the following as factors:
The ongoing trade war between the United States and China and its effect on crude oil prices
U.S. crude blend/type demand
Exhausted operator budgets.
In addition, Johnson observed that a major trend in the U.S. onshore frac scene has been the continued consolidation of pressure pumping equipment.
"We've seen almost 10 million horsepower affected by weakened demand, field rotation, unplanned maintenance, moved abroad, sold off for parts or been deemed unusable in the last 18 months," he said.
In the Dec. 4, 2019, installment of its "Frac Insights" newsletter, Primary Vision reports that frac spreads in U.S. shale basins increased by two week-on-week to a total of 340. Moreover, the firm states that more than 50 spreads have left the Permian Basin this year and that frac spread counts in the Utica, Cana Woodford and Haynesville have all been in the single digits since the summer.
Looking ahead to first quarter 2020, Primary Vision foresees a somewhat different pattern to emerge for U.S. shale compared to the corresponding period this year.
"While the middle of January kicked off swiftly in 2019, we're looking for things to start up a bit slower in 2020," said Johnson.
To be sure, he added that the outcome of meetings this week in Vienna among OPEC members and their allies will provide greater clarity.
"We'll learn a lot from what OPEC shares this week on how crude prices will sit for the next four weeks – most probably – but overall frac spread activity won't be fully understood until the middle of February, we think," said Johnson.
To contact the author, email mveazey@rigzone.com.
Generated by readers, the comments included herein do not reflect the views and opinions of Rigzone. All comments are subject to editorial review. Off-topic, inappropriate or insulting comments will be removed.