Senator Says LNG Exports Curb Geopolitical Mischief
|
Wednesday, October 17, 2018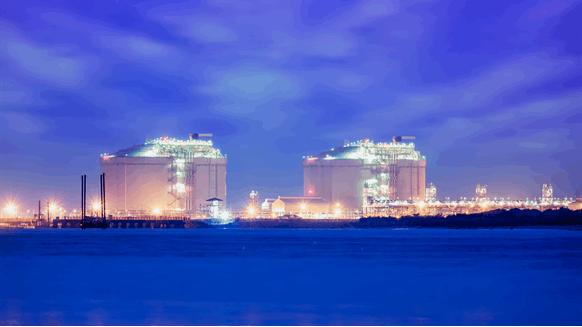 LNG exports provide dash of geopolitical benefits, says US senator.
Louisiana's senior U.S. senator used an imprecise measure often found in Cajun and Creole recipes to describe an add-on from the United States' growing profile in the global natural gas industry, particularly in regard to liquefied natural gas (LNG) exports.
Addressing the North American Gas Forum in Washington, D.C., U.S. Sen. Bill Cassidy noted Tuesday that the growth of domestic gas production and the increase in LNG exports can satisfy economic and environmental ends.
"As our economy has grown, our greenhouse gas emissions have gone down as a result of natural gas," Cassidy said at the Energy Dialogues LLC-sponsored event.
Moreover, the Republican stressed that exporting LNG can yield "a dash of geopolitical benefits." The Senate Energy and Natural Resources Committee member explained that selling U.S.-sourced LNG worldwide gives buyers more options – and limits the use of gas as an economic weapon.
"The more we are shipping natural gas, the more we can undermine Russia's economy and their ability to spread mischief around the world," said Cassidy, also noting that a similar scenario exists with Iran.
Cassidy added that the United States can ease its strained economic ties with China through LNG exports. He pointed out that China produces "clouds" of sulfur oxides (SOx) and nitrogen oxides (NOx) given its reliance on burning coal to generate 60 percent of its electricity.
Joining Cassidy at the event was fellow Republican and outgoing U.S. Rep. Gregg Harper of Mississippi, who sits on the House Energy and Commerce Committee and observed that China's gas demand is on an upward trajectory.
"China is going to consume more and more gas," said Harper, adding that the United States will continue to elevate its LNG exporter status.
In regard to China, the members of Congress also discussed a topic that has concerned gas pipeline and LNG terminal developers: the Trump administration's decision to import a 25-percent tariff on imported steel. Pointing out the administration's action is designed to support the domestic steel industry, Harper told attendees that he has requested a "blanket LNG exemption" from the steel tariff. Also, industry association LNG Allies has written U.S. Commerce Secretary Wilbur Ross to request an exemption.
Both Harper and Cassidy predicted that the steel issue eventually will be resolved somehow, but Cassidy acknowledged that higher steel costs to the LNG industry may be "collateral damage."
Forum attendees also got an update on another issue of interest to the natural gas industry: the nomination of U.S. Energy Department official Bernard L. McNamee to fill a vacancy on the Federal Energy Regulatory Commission (FERC). Fred Hutchison, president and CEO LNG Allies and moderator of the panel discussion featuring Cassidy and Harper, observed that LNG project developers awaiting licenses from FERC are eagerly awaiting McNamee's confirmation. Cassidy said the nominee's confirmation hearing before the Senate Energy and Natural Resources Committee is scheduled for November 15 after Congress returns from its recess for the midterm elections.
"I'd like to think this will be a priority when we return after the election," said Cassidy.
Generated by readers, the comments included herein do not reflect the views and opinions of Rigzone. All comments are subject to editorial review. Off-topic, inappropriate or insulting comments will be removed.