Schlumberger Reassessing North America Land Strategy
|
Monday, October 21, 2019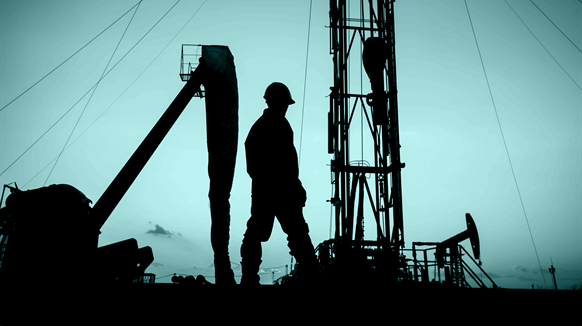 The strategic review of its US land market business is on the heels of weak regional performance during 3Q.
Oilfield services giant Schlumberger is kicking off a strategic review of its North American land market business in the wake of weak regional performance during the third quarter. The review should be completed during the fourth quarter for execution early next year.
The company's U.S. production growth rate has declined for the last eight months and it is expected to drop further in 2020 as a result of the reduced activity this year, CEO Olivier Le Peuch said Friday on an earnings call.
North America land drilling revenue was essentially flat, despite rig count additions, he added.
The company is braced for seasonal weaknesses in North America during the fourth quarter, and management is anticipating a year-end slowdown in North America like last year due to operator budget constraints. However, Le Peuch noted that this year the activity reduction started earlier than last, and the decline in the fourth quarter is expected to be more pronounced compared with last year.
"I believe that the [North America land] rate of decline will be at a risk to be higher than last year for two reasons. The usual holiday season break in the winter, I think, is looming. But also, we have seen that the discipline on operating within cash flow has led operators to cease operations earlier than they did last year."
He said that international growth will remain in place, though possibly at a different, potentially lower, rate.
"But we believe that the strength of offshore activity--deepwater or shallow--will not cease overnight and we continue to support 2020 international growth," Le Peuch said.
On North America, he said it's too soon to say what will happen with growth.
"I believe that the market still lacks stability and we can only comment on the rebounds in Q1 [following] the holiday season that we foresee happening, the strengthening of activity from January, possibly strengthening of pricing, but this is too early to call."
After reviewing its market position, strengths, technology and opportunities with customers, the company will decide whether to reduce its portfolio to fit one or multiple basins. It will also contemplate updates to its business model to grow technology access, setting up technology as opposed to operating it, Le Peuch said.
Some analysts are skeptical about asset sales as part of the remedy for the weakness in North America.
"As we have stated before, we would be surprised to see significant asset sales as likely in the near-term, given a lack of well-capitalized buyers at the moment," Connor Lynagh, Morgan Stanley equity analyst, said in an Oct. 21 research note. "However, encouragingly, management did indicate that the objective of the review is to not only improve percentage margins but also absolute levels of free cash flow, which we think is better than some investors expected from this process."
Stephen Gengaro, an equity analyst with Stifel, is more optimistic about divestiture possibilities.
"SLB is clearly willing to divest assets that do not generate sufficient returns and our sense is that a divestiture of its pressure pumping assets is possible, either through an outright sale or as part of an alliance with a partner," Gengaro wrote in a Oct. 20 research note.
After the earnings call and a roundtable discussion that followed, analysts at Tudor Pickering Holt & Co. said they had a greater appreciation for some of the finer elements of the company's strategy.
"…And we believe that some of them (e.g. its fit-for-basin go-to-market approach) should bear bountiful fruit in coming years," TPH wrote in an Oct. 21 research note. "We'll be watching how SLB executes on its strategy, particularly as it relates to the hyper-competitive North America onshore oilfield services landscape. If/as we see tangible signs of progress--(e.g. margin improvements, enhanced returns on capital--we'll be singing a more constructive tune on the SLB story/stock."
On Friday Schlumberger reported a third-quarter net loss of $11.38 billion, compared with a net profit of $644 million a year earlier, in part as the result of a goodwill impairment charge of $12.7 billion.
At press time, SLB stock was trading at $33.76, up 4.5 percent from the previous closing price.
To contact the author, email bertie.taylor@rigzone.com.
Generated by readers, the comments included herein do not reflect the views and opinions of Rigzone. All comments are subject to editorial review. Off-topic, inappropriate or insulting comments will be removed.