Schlumberger Posts $10B Loss in 2019
|
Friday, January 17, 2020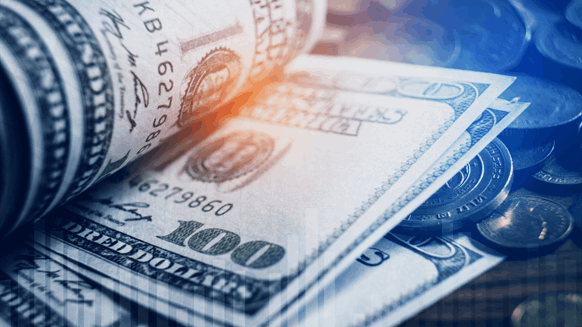 Schlumberger posted a $10.1 billion loss in 2019 amid North America land market weaknesses.
Schlumberger Ltd. posted a $10.1 billion loss in 2019, despite relatively flat year-on-year revenues, according to the oilfield services giant's year-end earnings released Friday.
Schlumberger CEO Olivier Le Peuch noted 2019 revenues totaled $32.9 billion and called the company's overall performance positive, namely in the international markets.
The company's revenues for drilling and reservoir characterization benefited from their international market exposure, posting 5 percent and 2 percent year-over-year increases, respectively.
But North American revenues fell 10 percent year-over-year to $10.8 billion, driven largely by land market weaknesses. The company began a strategic review of its North American land market in Oct. 2019 after a weak third quarter earnings.
"During the year, we recognized material pretax charges driven by market conditions, particularly in North America. As these charges were largely noncash and primarily related to goodwill, intangible assets and fixed assets, they did not impede our ability to generate strong cash flow as we demonstrated in the second half of the year," Le Peuch said.
For fourth quarter of 2019, Schlumberger saw revenues of $8.2 billion, a 4 percent drop from 3Q. International revenue of $5.7 billion grew 2 percent sequentially and 8 percent year-over-year. However, North America revenue was $2.5 billion, a 14 percent sequential decline due to customer budget exhaustion and cash flow constraints.
In its North America land market, Schlumberger implemented what it refers to as the "scale-to-fit" strategy, which includes reducing capacity and restructuring the company's operations.
"In North America, we are continuing to scale-to-fit our organization and portfolio by repurposing or exiting underperforming business units, focusing on asset-light operations and expanding our technology access business models," said Le Peuch. "In alignment with our stated strategy, we are cautiously optimistic that the high-grading of our portfolio will promote margin expansion and the improvement of returns in the North America land market. It has also led to the closing of a significant number of facilities and, unfortunately, workforce reductions."
Schlumberger said it expects the OPEC+ production cuts agreed upon in December to limit investment and activity, namely in Russia and the Middle East, during the first half of 2020. And the slowing growth of North American production is likely to cause tightness in the market and further stimulate international operators to step up their investments in the second half of 2020 and beyond.
"Based on this, we expect 2020 E&P capex spending growth rate in the international markets to be in the mid-single-digit range. We would therefore expect our international portfolio revenue to grow at the same pace or higher, excluding the effects of the Sensia and Drilling Tools transactions," said Le Peuch. "International revenue growth will be more heavily weighted to the second half of the year with increasing offshore activity, improving activity mix from the early deepwater growth cycle, and increasing exploration work toward the end of the year and into 2021."
To contact the author, email Valerie.Jones@Rigzone.com
Generated by readers, the comments included herein do not reflect the views and opinions of Rigzone. All comments are subject to editorial review. Off-topic, inappropriate or insulting comments will be removed.