Schlumberger Increases Profits, Names CEO
by Valerie Jones
|
Rigzone Staff
|
Friday, July 19, 2019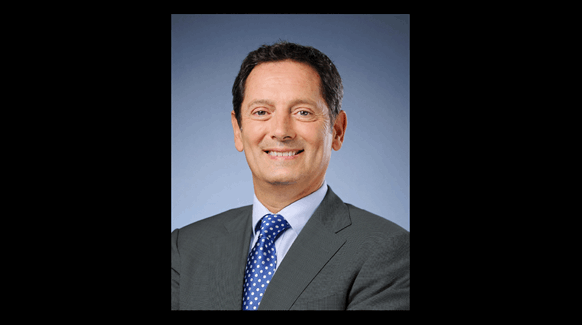 Schlumberger reports its second quarter earnings and names its new CEO. PHOTO SOURCE: Schlumberger
Schlumberger Limited reported a 14 percent increase in quarterly profit on Friday, with strong performances from its international business.
The oilfield services giant, headquartered in Houston, earned $492 million in net income for the second quarter. This equals to 35 cents per share, which meets analysts' estimates.
Schlumberger also reported $8.3 billion in revenue for the quarter driven by its international business' growth of 8 percent.
"During the first half of 2019, excluding Cameron, international revenue increased 8 percent year-over-year while North America land revenue declined 12 percent year-over-year," said Schlumberger CEO Paal Kibsgaard. "These results reflect the normalization in global E&P spend that we were anticipating as international investment increases in response to the accelerating decline in the mature production base, and North America land investment decreases due to E&P operator cash flow constraints."
Schlumberger in a separate announcement on Friday named its new CEO, Olivier Le Peuch.
Le Peuch will succeed Paal Kibsgaard, who is retiring as CEO and board member.
Kibsgaard was with Schlumberger for 22 years and served as CEO for eight years and four years as chairman of the board.
In Le Peuch's 32 years with Schlumberger, he's held numerous positions, including executive vice president, reservoir & infrastructure; president of the Cameron product lines; president of Schlumberger completions; and vice president of engineering, manufacturing and sustaining.
Commenting on the appointment, Kibsgaard said Le Peuch "possesses the company's values, an in-depth knowledge of [the] business and a proven industry track record" and "is ideally suited to lead Schlumberger into the next chapter of [its] history."
Le Peuch's appointment and Kibsgaard's retirement is effective August 1.
Generated by readers, the comments included herein do not reflect the views and opinions of Rigzone. All comments are subject to editorial review. Off-topic, inappropriate or insulting comments will be removed.
MORE FROM THIS AUTHOR
Valerie Jones
Senior Editor | Rigzone