Schlumberger Alum to Lead KCA Deutag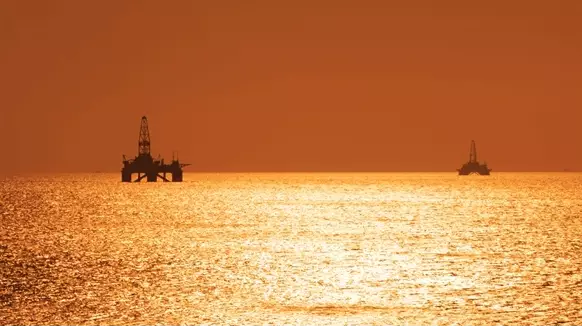 Joseph Elkhoury will succeed Norrie McKay at KCA Deutag.
The board of KCA Deutag has named Joseph Elkhoury the next CEO of the UK-based drilling contractor effective July 1, 2019.
In a written statement emailed to Rigzone, KCA Deutag noted that Elkhoury will succeed outgoing CEO Norrie McKay. McKay is retiring from the company but will remain in an advisory role until Dec. 31, 2019, to aid in Elkhoury's transition, the firm stated.
"We are extremely pleased that Joseph is joining KCA Deutag," Bob Ellis, chairman of KCA Deutag, noted. "He brings with him an impressive range of international experience and a deep understanding of the dynamics of our market which we believe is essential as we take KCA Deutag into the next phase of its development."
Elkhoury joins KCA Deutag after having most recently focused on energy technology investments as an operating partner with Apollo Global Management LLC. He is also chairman of the board of Apollo portfolio firm Express Energy Services. Previously, he was chief operating officer and senior vice president at the oil and gas services firm Tetra Technologies, Inc. Before that, Elkhoury spent 21 years with Schlumberger Ltd. He joined Schlumberger in 1993 as a wireline field engineer in Abu Dhabi and then progressed through the oilfield services firm's Microseismic Services, Production Services, Information Solutions and Global Supply Chain units, KCA Deutag noted.
A native of Lebanon, Elkhoury holds a degree in electrical engineering from the American University of Beirut.
Ellis also thanked McKay for the "huge contribution" he made to KCA Deutag during his eight-year tenure.
"Under his strong leadership the group has continued to flourish despite the worst downturn the oil and gas industry has ever experienced," stated Ellis. "He has not only led KCA Deutag from the front with his unwavering drive to deliver safe, effective and trouble-free operations, but he has also spearheaded our successful growth strategy. This culminated in the acquisition of the Omani and Saudi Arabian businesses of Dalma Energy in 2018, and the establishment of Turan Drilling and Engineering, the group's new joint venture in Azerbaijan."
According to KCA Deutag's website, the Aberdeen-based company operates approximately 110 onshore and offshore rigs in Africa, Europe, Russia, the Middle East, the Caspian Sea, Southeast Asia and Canada.
Generated by readers, the comments included herein do not reflect the views and opinions of Rigzone. All comments are subject to editorial review. Off-topic, inappropriate or insulting comments will be removed.