Saudi Arabia is Overtightening the Market Again
by Andreas Exarheas
|
Rigzone Staff
|
Wednesday, February 20, 2019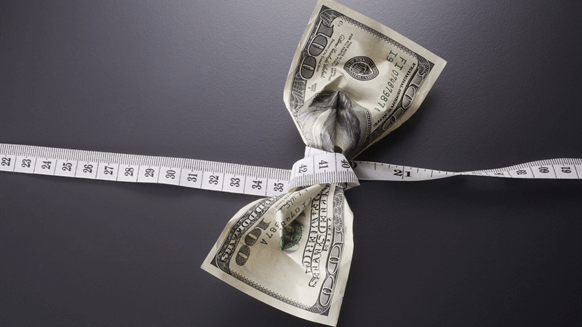 The Saudis are overtightening the market once again, according to Vanda Insights.
The Saudis are overtightening the market once again.
That's according to Vandana Hari, founder of Vanda Insights, who made the statement in a Bloomberg television interview on Tuesday.
"The Saudis are overtightening the market once again. They did do that a bit in 2017 as well but I think they're doing it even much more this time," Hari told Bloomberg in the interview.
"We have a lot of other supply chokeholds. Venezuela is a major one. The oil market is keeping an eye on that. Production had been in a very steep decline but with the U.S. sanctions against PDVSA it could go down much faster," Hari added.
"Then of course Iran, nearly a million barrels per day has been removed as a result of U.S. sanctions against that country as well," Hari continued.
In the interview, the Vanda Insights representative also highlighted production cuts in Alberta, the recent outage at a "major" Saudi field and the shutting of a "major" field in Libya.
"All of these are starting to stack up and that's what the market has been paying attention to since last week," Hari told Bloomberg.
Offering an oil price prediction in the interview, Hari told Bloomberg, "for the first half of this year I think I'm still sticking to $60 to $70 range".
"I don't buy into prices going much above $70, certainly not into the $80s. An important reason I say that is that I think that OPEC and the Saudis in general will be more cautious about overtightening this year after what happened last year," Hari added.
"The experience wasn't a very good one for OPEC, they overtightened, then they put another one million barrels per day back into the market and then it became too much and so on, so I think they're going to be modulating it much more this year," Hari continued.
Last week, the Financial Times reported that Saudi Arabia's Energy Minister said the Kingdom would reduce production to near 9.8 million barrels per day in March.
Vanda Insights is a Singapore-based provider of intelligence on the global energy markets, launched in September 2016. Hari has more than two decades of experience providing intelligence on the global oil and gas markets to executives in the industry and related services, government officials and agencies, as well as wealth managers.
Generated by readers, the comments included herein do not reflect the views and opinions of Rigzone. All comments are subject to editorial review. Off-topic, inappropriate or insulting comments will be removed.
MORE FROM THIS AUTHOR
Andreas Exarheas
Editor | Rigzone