Santa Cruz Sur Production Hits Peak In Q4 2022
|
Monday, January 16, 2023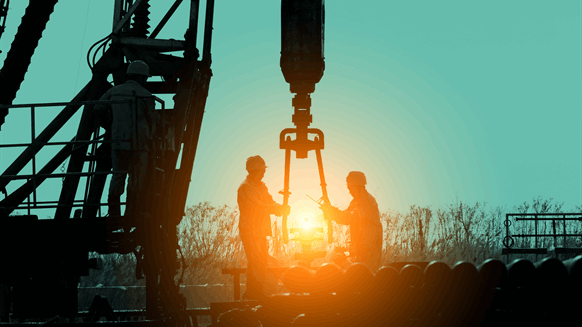 Production levels at the Santa Cruz Sur field in Argentina hits highest levels in 2022 during the fourth quarter.
Latin America-focused energy company Echo Energy has seen its Santa Cruz Sur field reach the highest quarterly production levels of 2022 in the fourth quarter.
The asset in which Echo holds a 70 percent interest, reached an aggregate of 532,302 boe (net to Echo Energy) for the year 2022. The overall production included 101,574 bbls of oil and condensate and 2,584 MMscf of gas.
During the fourth quarter of 2022, net liquids production averaged 298 boepd whilst net gas production averaged 7.3 MMscf/d. Net daily production averaged 1,522 boepd during the quarter. The combined fourth quarter 2022 oil and gas production levels were the highest quarterly levels achieved in 2022 and reflect the measures undertaken under the company's Production and Infrastructure Enhancement Plan to improve infrastructure.
Liquids production during the fourth quarter 2022 was the ninth continuous quarter of production growth, and a 12 percent production increase over the first quarter of 2022. Average liquids production over the course of 2022 was 278 bbls per day, 25 percent higher than that in the previous year.
As previously announced on November 10, 2002, the scheduling of activities under the plan is currently being optimized from cash flow at the asset level in order to maximize the benefit of funds available. Given the success of the plan to date, the company is also looking at options to increase working capital availability which can be used for the benefit of accelerating production increases in early 2023 under the plan.
This production increases target the reactivation of a total of approximately 30 or more wells in Santa Cruz Sur which, when combined with the infrastructure upgrades under the plan, could result in further increases in net production.
"I am pleased to report that we continue to make progress with our plan. This is a strong set of quarterly production results, with liquids production showing a ninth continuous quarterly increase. This production growth is a direct result of the infrastructure investments that we made under the plan during 2022. We remain committed to delivering on our strategy to grow production and are looking at working capital options that can build on the initial success of the program and accelerate production growth from Santa Cruz Sur. I look forward to reporting further progress that will deliver value to our shareholders," Martin Hull, Chief Executive Officer of Echo Energy, commented.
In addition to the production update from Santa Cruz Sur, Echo Energy confirmed that its director, Marco Fumagalli has stepped down from his position with immediate effect.
To contact the author, email andreson.n.paul@gmail.com