Safety, Not Fashion, is Main Driver Behind New Women's Gear in Oil and Gas
|
Monday, September 17, 2018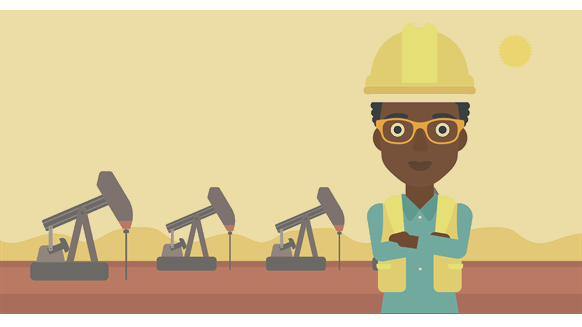 Entrepreneur Jane Henry sets her sights on solving the issue of ill-fitting women's PPE by creating products that will help them work safer and more efficiently.
While working to clean up and rebuild after Hurricane Harvey wreaked havoc on Texas' Gulf Coast, Houston resident Jane Henry uncovered yet another problem.
The Personal Protective Equipment (PPE) she was wearing was ill-fitting and unsafe. And she had the cuts and bruises to prove it.
"I wear a lady's large glove. The size small unisex gloves I ordered online because there were none available in stores provided an extra inch of material at my fingertips," Henry told Rigzone. "I couldn't pick up nails or anything. I went to throw a board into the trashcan and it slipped out of my hand and my hand ended up pinned between the board and the trashcan. My knuckles were swollen like I had gotten into a fight."
Henry, who spent 15 years in change management for the oil and gas industry, is also skilled at sewing. One day, she decided to deconstruct a pair of her gloves and re-sew them to properly fit her hand. While shopping at home improvement stores in following weeks, she got stopped by other women inquiring about where she got her gloves.
"I'd tell them I made the gloves and they couldn't believe it," said Henry. "Some of the women began inviting me to their work sites and telling me about their experiences."
Henry, who at the time was studying for her MBA at Rice University, decided she would make the women's concerns her research project. After all, she'd experienced the ill-fitting PPE for herself working in industry.
What she uncovered was an issue dating back almost 20 years. A 1999 National Institute for Occupational Safety and Health report in which 475 tradeswomen were interviewed found that the biggest complaint was that their PPE didn't fit. A 2016 report by the Mount Sinai Selikoff Centers for Occupational Health found much of the same.
"The only difference is that the manufacturers, in their words, had 'Barbie-fied the PPE,'" said Henry. "Essentially they said, 'let's just color it pink and the ladies will be fine with it.'"
After being invited by safety managers and category managers to conduct focus groups with women with 30+ years of experience in construction and extraction industries, Henry discovered the women were tired of the 'pink it and shrink it' approach to their PPE.
"Just because you take PPE sized for a male, shrink it down and color it pink, doesn't mean it will work for a woman," said Henry.
An admitted serial entrepreneur, Henry knew she had the opportunity to make a change.
"I was skilled in managing change within an organization, but not at an industrywide level," she said.
After eliciting the expertise of a product designer who had 17 years of experience working with major companies, including in oil and gas, Henry set out to create a company that provided PPE targeted toward women in civil, commercial and industrial careers. And her focus would be two-fold: safety and performance only.
"From a startup perspective, we started with products that were most important across multiple industries," she said. "Gloves and vests are the two biggest complaints."
But don't expect any pastel colors.
"Most women don't want to be fashionable or sexy at all. They don't want to call attention to themselves," said Henry. "There is a market for that, but it's not my market."
Currently, Henry's company SeeHerWork sells PPE products for women including gloves, backpack, vests, shirts and a bra that protects from debris. She hints that there's more to come.
"Success for me is about more employers getting into this game to take conscious action. I want the blame game between manufacturers and employers to stop," she said. "Employers need to take action and now they can."
In the video below, Henry explains the functionality of SeeHerWork's high visibility long sleeve shirts.
Generated by readers, the comments included herein do not reflect the views and opinions of Rigzone. All comments are subject to editorial review. Off-topic, inappropriate or insulting comments will be removed.