Russia's Budget Can Work With $40 Oil
by Jude Clemente
|
Rigzone Contributor
|
Tuesday, June 18, 2019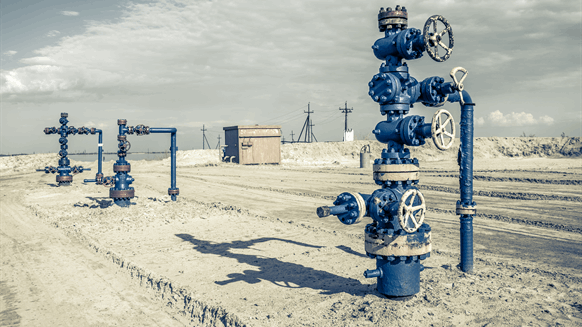 Russia has immense shale opportunities that it has not yet needed to exploit.
Russia Today
Representing 11 percent of global supply, Russia produces 11.3 million b/d of oil. In a coordinated effort with OPEC and others to increase prices, Russia has promised to keep 230,000 b/d of its output (as compared to October levels) off the market. The deal that started on January 1 has worked: up over 40 percent, crude prices are having their best quarter ever, even though Russia's March production was only 190,000 b/d below October's amount.
With 8-9 million b/d leftover after meeting domestic demand, Russia sits with Saudi Arabia as the leading exporter. And the surplus will remain strong since Russia is rather rare in having a declining population. More diversified, Russia's budget can work with oil priced as low as $40 per barrel, compared to at least $75 for Saudi Arabia. Oil and gas account for 40 percent of Russia's budget.
Oil as a Strategic Resource
Oil is the world's most important source of energy, at nearly 35 percent of global supply. Oil currently has no significant substitute whatsoever. Annual global demand has therefore continued to rise by an average of 1.3 million b/d. Russia therefore realizes that oil will remain a vital strategic asset for decades to come, which is why it has strongly sought to control the pipelines in the energy-rich former Soviet republics and other surrounding areas.
President Vladimir Putin is KGB-hardened, and his 1997 PhD dissertation was over 200 pages on how to exploit Russia's vast natural resources for political gain. Moscow deploys a global grand strategy to leverage its national oil champions to partner with key rogue suppliers, such as joint ventures with Iran and Venezuela, while also seeking to supply China, India, Turkey, and the other developing countries with huge incremental demand.
How Much Oil
Per BP data, Russia today has nearly 110 billion barrels of proven oil reserves, or about what it had 20 years ago. This is just 6 percent of the global total, and a reserves-to-production ratio of 26 years. But proven reserves are just snapshots in time, demonstrating what is available today given prevailing prices and technologies. These conditions are always in flux, and as time moves along more of the much larger "resource" gets elevated into the "reserve" category able to be extracted today. And at nearly 7 million square miles, Russia is by far the world's largest country and covers over 12 percent of Earth's land surface. Thus, Russia still has vast unexplored areas, particularly in Siberia. Russia's petroleum resource is measured in the hundreds of billons of barrels or even more.
Arctic and Shale Opportunities
Russia is now laying claim to broad swaths of ocean floor in the Arctic, a frontier hydrocarbon treasure trove that could posses 20 percent of the world's undiscovered oil reserves. Rosneft, Russia's state-controlled oil producer, has a new program to develop a number of oil fields in the Artic over the next five years. Russia plans to work with China to ready the Northern Sea Route, connecting the Arctic from the Far East to the West, for more tankers. In addition, Russia has immense shale opportunities that it has not yet needed to exploit. Western Siberia's Bazhenov shale could contain more than 100 billion barrels of recoverable tight oil, or five times more than the Bakken shale in North Dakota that helped ignite the U.S. shale revolution.
For sure though, a critical problem for Artic and shale development has been Western sanctions that have forced some international majors with deep pockets and expertise to pull out of E&P projects with Russia. At least in the mid- and long-term, however, Russia believes that these issues will be worked out. That seems logical: IEA has pegged annual investment needs for the global oil supply chain at $700 billion, indicating that all investments will remain key to meeting mounting demand and avoiding another price spike like we saw in 2008. Unimpeded by the environmental pushback that many Western producers face, it is easy to see Russia lifting total oil production to 14-15 million b/d by 2035.
Generated by readers, the comments included herein do not reflect the views and opinions of Rigzone. All comments are subject to editorial review. Off-topic, inappropriate or insulting comments will be removed.
MORE FROM THIS AUTHOR
Jude Clemente
Rigzone Contributor