Russia Agrees to Extend Black Sea Grain Deal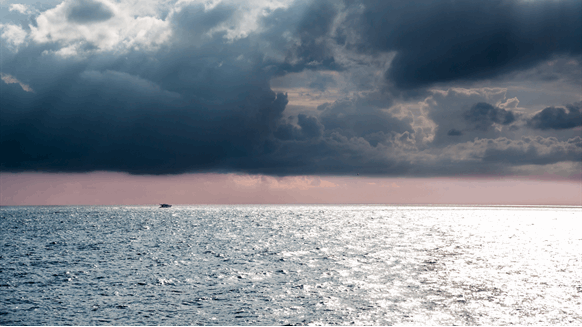 Russia has agreed to extend the Black Sea Grain deal for a further 60 days.
Image by kornyeyeva via iStock
Russia has agreed to extend the Black Sea Grain deal for a further 60 days following a further series of threats to not endorse an extension, Dryad Global's latest Maritime Security Threat Advisory (MSTA) noted.
"Russia's UN ambassador, Vassily Nebenzia, stated that the deal was extended because 'we still do not lose hope that the problems that we are raising will be sorted out'", Dryad Global stated in the latest MSTA, which was released this week.
"Beyond the grain deal, Turkish diplomats made progress towards an agreement to release all Turkish cargo vessels from Ukraine - some five dozen foreign vessels have been trapped in Ukrainian ports," Dryad added in the MSTA.
"It is hoped that the release of the Turkish vessels will pave the way for the departure of other vessels," Dryad continued.
In its previous MSTA, which was released last week, Dryad highlighted that uncertainty continued around the future status of the UN backed Grain Deal.
"Russian and Turkish media have cited sources close to the talks indicating that a successful negotiation is imminent whilst recent reporting indicates that talks have concluded with no future talks planned," Dryad said in that MSTA.
"The grain deal continues to be a key lever of influence available to Russia to assert its will within the Black Sea and a vital tool in a bid to secure future concessions," the company added.
In an MSTA published on April 24, Dryad noted that the Black Sea was "once again thrown into focus by Russian threats to end the transportation of grain via the mechanism of the UN brokered grain deal".
"The transportation of grain remains one of the few mechanisms of cooperation and discussion between the parties to the conflict," Dryad stated in that MSTA.
Positive and Significant Development
In a press encounter on the Black Sea Initiative, which was posted on the UN website recently, UN Secretary General Antonio Guterres described confirmation by Russia to continue its participation in the Black Sea Initiative for another 60 days as a "positive and significant" development.
"The continuation is good news for the world," Guterres said.
"Outstanding issues remain but representatives of Russia, Ukraine, Türkiye and the United Nations will keep discussing them," he added.
"I hope we will reach a comprehensive agreement to improve, expand and extend the Initiative," Guterres went on to state.
In a statement posted on its site on May 11, the UN revealed that a quadrilateral meeting was held in Istanbul to discuss the future of the Black Sea Initiative with senior level officials from the Russian Federation, Türkiye, Ukraine, and the UN.
Back in March, Dryad Global Analyst Krisztina Kocsis told Rigzone that, if the Black Sea Grain Deal was suspended, it is unlikely that there would be dramatic immediate consequences to be felt.
The analyst added, however, that, since this is an agreement aiming to maintain a level of cooperation and provide a channel for communication and negotiation between warring parties, its suspension would mean an overall increase in uncertainty around the operating conditions of the Black Sea and it would create a state of commercial volatility.
The Black Sea Grain Initiative was launched in Istanbul by the Russian Federation, Türkiye, Ukraine, and United Nations on July 22, 2022, the UN highlights on its website. Through this initiative, a mechanism was established for the safe exports of grain, related foodstuffs and fertilizer, including ammonia, from designated Ukrainian ports to global markets, the UN notes on its site.
To contact the author, email andreas.exarheas@rigzone.com
What do you think? We'd love to hear from you, join the conversation on the Rigzone Energy Network.

The Rigzone Energy Network is a new social experience created for you and all energy professionals to Speak Up about our industry, share knowledge, connect with peers and industry insiders and engage in a professional community that will empower your career in energy.