Robotics and Automation: The Oil, Gas Skillsets of the Future
by Valerie Jones
|
Rigzone Staff
|
Wednesday, November 15, 2017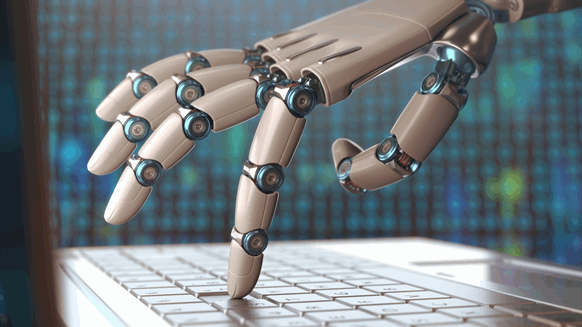 What are oil and gas companies doing to embrace robotics and automation and what type of workers do they need to execute these missions?
Still, Springett warns that automation and big data analytics for automation and big data analytics' sake is bad. You have to find the value.
"That's been a big focus for us," he said. "Our entire process for anything we're going to do data analytics on is to first find the value. What's the cost to the customer and how can we impact that? The right path forward is finding value and once you find value in automation and big data, then you get an efficient and cost-effective way of playing in that space."
What's Needed of the Workforce
The move toward robotics and automation has undoubtedly changed the skills companies are looking for in workers. But industry leaders maintain that they are not looking to replace workers, per se.
"We're not looking for robots to replace people. What we're looking for is to free up some of the routine tasks and automate them to get a safer environment," Smith said. "The skills of our workforce will have to upgrade a little, but it frees them up to absorb a lot of the other things we're doing."
Smith said skillsets include design and development of hardware and software over a robotics system, field operation and maintenance, troubleshooting, use of electrical controls and electric motors, to name a few.
Dr. Eric van Oort, a professor in the Hildebrand Department of Petroleum and Geosystems Engineering at University of Texas, is also the director of RAPID (Rig Automation & Performance Improvement in Drilling), a consortium of engineering students and researchers whose goal is to bring advanced automation technologies to the oil and gas industry.
van Oort spent more than 20 years working with Shell Oil Company before becoming a professor in 2012.
"Robotics gets a lot of interest from our students; they love this stuff!" van Oort told Rigzone. "We are at a watershed moment in the progressive adoption of automation and big data analytics and techniques in the upstream industry. It's moving at an accelerated pace and operators are figuring out that they can have significant savings through these technologies."
He said industry roles such as roughnecks and roustabouts will be affected by automation and robotics.
"Full automation with no people on the rig floor – you'll see that more and more. There'll be less people screwing pipes together," said van Oort. "It would be silly to think that pool of people would not be affected."
On the other hand, he said, it creates new subject areas for robotics, particularly data analytics and controls system engineers.
"Engineers are going to need to have skills in data analytics, writing control algorithms and control systems that make automated machinery work," van Oort said. "They'll be a shift to higher-level jobs, away from working at the rig site to sophisticated data analysis and control systems engineering."
It's engineers with these skills and abilities that will be in high demand.
"These are the engineers who will come fresh out of college with six-figure salaries. These will be the individuals companies will compete for, said van Oort. "Companies are actually calling me now and asking if I have people with these kinds of skills because those are the workers they want."
1
2
View Full Article
Generated by readers, the comments included herein do not reflect the views and opinions of Rigzone. All comments are subject to editorial review. Off-topic, inappropriate or insulting comments will be removed.
RELATED COMPANIES