RMT Launches Aberdeen Protests to Improve Conditions for Offshore Workers
by Andreas Exarheas
|
Rigzone Staff
|
Monday, February 26, 2018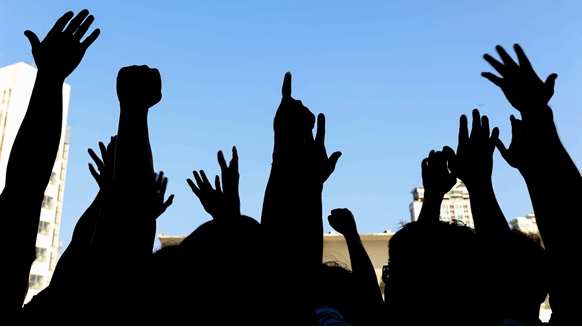 The UK's RMT union is launching a two-stage demonstration on Monday in a bid to improve the lives of seafarers and offshore workers.
The UK's RMT union is launching a two-stage demonstration on Monday in a bid to improve the lives of seafarers and offshore workers.
RMT's first demonstration will take place outside the constituency office of Conservative MP for Aberdeen South, Ross Thomson. This protest aims to get the politician's support for RMT's campaign for enforcement of the national minimum wage on commercial vessels working from and between UK ports in the North Sea.

The second demonstration, which will take place outside Oil & Gas UK's Aberdeen office, will demand that employers in the offshore oil and gas sector work with trade unions to 'lift existing barriers to employment for offshore workers in Aberdeen, across Scotland and the UK'.

"RMT members, branches and officials are campaigning hard for more jobs and training for seafarers and offshore workers in the UK," RMT General Secretary, Mick Cash, said in an organization statement.

RMT National Secretary, Steve Todd, said the demonstrations will further the 'vital' aims of its SOS 2020 campaign and its offshore strategy.

"We demand that the local Tory MP stop waxing lyrical about tax cuts for oil and gas companies and start addressing the loss of jobs and skills in Aberdeen from the undermining of employment rights in the North Sea," Todd said in a union statement.
"Maximizing Economic Recovery, decommissioning and offshore energy must mean jobs for UK offshore workers in every discipline," he added.
Responding to news of RMT's demonstration's, Thomson said he was always happy to meet to with anyone to discuss issues that affect his constituency.
"There are clearly large numbers of people employed in the oil and gas industry in Aberdeen South, and I have always been vocal in my support for the sector," Thomson told Rigzone.
"I would be interested to hear the concerns that the RMT Union have on this issue, but I have not been contacted by anyone either locally or nationally. It is disappointing that no-one from the union has been in touch, but have chosen to protest outside my office instead," he added.
"I am travelling to London this morning so will not have the opportunity to go out and engage with them. Had they made an appointment or notified my office, I would be more than happy to do so," Thomson stated.
Alix Thom, Oil & Gas UK's workforce engagement and skills manager, said the industry body was aware of RMT's protest plans.
"We have not, and would not, defend any practices that were not compliant with UK employment law, and we continue to work regularly with our members and the unions, including RMT, on employment matters through our work forums," Thom told Rigzone.
Generated by readers, the comments included herein do not reflect the views and opinions of Rigzone. All comments are subject to editorial review. Off-topic, inappropriate or insulting comments will be removed.