Rigzone's Survey Spotlights the Top Oil, Gas Company to Work For
by Bertie Melinda Taylor
|
Rigzone Staff
|
Monday, August 12, 2019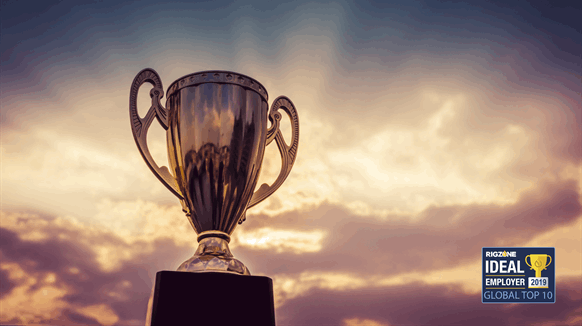 Discover which company ranked No. 1 with professionals around the world.
Rigzone: Since our last Ideal Employer survey the oil and gas markets have bounced back from the latest downturn in several areas. During the past year how was Shell able to stay competitive in terms of employee retention and attracting new talent?
Jeroen de Weerd: We have to be agile and be able to respond during upturns and downturns. This has been key in ensuring we have remained relevant for more than a century and will remain key. Having a wide portfolio of activities is also of benefit, enabling us to transfer resources to areas of the business that are in growth phase.
We think of future employees as our customers, in the literal sense as well as from an HR perspective. We spend a lot of time considering what individuals need to know when choosing an employer, how we can deliver them a great recruitment experience and where we can support them to onboard in the most effective way. People increasingly share their experiences and opinions of both their recruitment and employment experiences online, in-turn influencing the attractiveness of an employer. Ensuring our existing employees are knowledgeable about the company strategy and position, major projects, our successes and our growth strategies helps them to see why their work is important as part of the future direction for Shell and our role in society. This, in-turn, helps them to advocate positively as ambassadors.
Rigzone: What company initiatives are on the horizon that could be instrumental in Shell's future talent growth goals?
Jeroen de Weerd: We recently shared our outlook on how we intend to remain a world-class investment case and thrive through the Energy Transition. We have confidence that we are competitively positioned due to our customer focus and deep value chain integration. In a time of significant change and technological innovation, Shell is building on its strengths as a leading oil and gas company and evolving into an all-round energy company.
We will continue to maintain our strengths in oil and gas with more than 20+ major project start-ups in the first half of the next decade in Upstream alone. Additionally, we have growth plans for Integrated Gas, Oil Products, Chemicals and Power. In these businesses we see strong and enduring demand growth. Overall this means we continue to seek the best talent to work with us in Engineering, Operations, Maintenance, Corporate Functions and Commercial roles as we do today. In addition, to enable and empower the growth agenda through more technology-driven strategies we will need more people with IT and Digital skills. As we are expanding our existing electricity business and moving into new areas, we will need to consider what types of talent will be needed to ensure we are set up for success.
1
2
View Full Article
Generated by readers, the comments included herein do not reflect the views and opinions of Rigzone. All comments are subject to editorial review. Off-topic, inappropriate or insulting comments will be removed.
MORE FROM THIS AUTHOR
Bertie Melinda Taylor
Vice President of Content | Rigzone