Rigzone's Survey Spotlights the Top Oil, Gas Company to Work For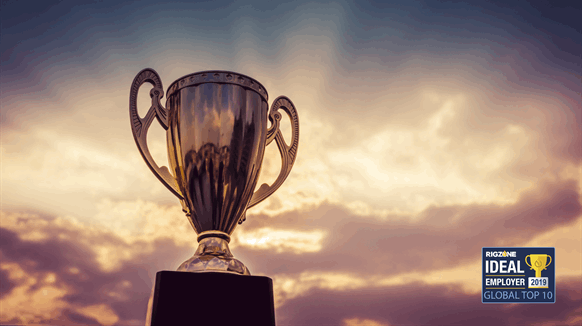 Discover which company ranked No. 1 with professionals around the world.
In Rigzone's latest Ideal Employer survey, Royal Dutch Shell plc maintained its winning streak and claimed the top spot with oil and gas pros around the globe. It's the third year that respondents have placed the major oil and gas company at No. 1 on the Global Top 10 list.
The aim of Rigzone's annual research survey is to explore current market sentiments of global industry professionals, particularly regarding their choice of ideal employers. The most recent survey, which was conducted while parts of the industry were still navigating the latest downturn, received 11,054 responses from more than 100 countries, with a mention of more than 1,800 different companies. The firms were then ranked based on questions that focused on various attributes and employer ratings.
Globally, the survey revealed that Shell had the most mentions from respondents who were asked to name the employers they would most like to work for. The ranking positions that followed saw a shuffling of company names from the 2018 survey; this time around Exxon Mobil Corp., Chevron Corp. and Halliburton followed in the second, third and fourth position, respectively.
Jeroen de Weerd, Shell's VP, Integrated Resourcing, recently spoke with Rigzone about the survey results, future talent growth goals and how the company plans to maintain its leading market position moving forward. Read on.
Rigzone: Regarding the survey results, to what would you attribute such a strong response to Shell representing an ideal employer globally?
Jeroen de Weerd: We are truly proud to have achieved such a strong position again this year. I think it is a combination of many factors. Our value proposition as an employer is amongst the best in the world. We consistently review our competitiveness of tangible attributes, such as rewards and benefits. We do this across the entire spectrum of our offering; for example, our locations. We all spend a lot of time at work, so it is important that it is a place people want to go – with surroundings that are comfortable, safe and where people feel cared for. I believe this has clearly translated to the result; where I think we exceed are the softer attributes of an employer. This is of increasing importance to employees when considering where they prefer to work.
We are all human and how we feel about our work and the company we work for is essential to personal satisfaction. Our company values of honesty, integrity and respect, underpinned by a culture of genuinely caring for people and the world around us is what defines Shell as an employer. People are our greatest asset. Our business deliverables are critical, but strong results can only be achieved by people who are proud and motivated.
Lastly, we pride ourselves in helping people find meaning in the work they do and investing in their personal development. We don't see this as a task or checklist for supervisors and managers. From top leadership and all the way through the organization we encourage individual and purpose-driven career plans. At the end of the day people who are passionate about what they do and are empowered to do it drive business growth.
Rigzone: In this year's survey we saw some companies' rankings shift within the top five global slots. What do you think Shell will need to do to maintain its status as a market leader?
Jeroen de Weerd: We know that our future success relies on attracting and retaining the very best talent. We are never complacent. The world around us is changing at such a rapid pace so being able to respond dynamically certainly keeps us on our toes!
Our growth strategy is very ambitious and therefore requires us to know where the best talent is, what their preferences are and to shape what we offer accordingly. We must put our people first. In a world where innovations and new technologies inform the change agenda, the needs of people become even more critical to ensure we remain relevant. It doesn't matter which part of the organization we look at today, new technologies influence every aspect of the agenda. From delivering improved safety offshore to advanced logistics, and from AI to geoscience robotics, innovation can only be developed and deployed by people who are empowered and equipped to deliver the changes.
We're creating people-centered value propositions that enable them to work well together to support the business, to respond to changes and ensure they feel empowered to do things differently as technology available to support them evolves.
1
2
View Full Article
Generated by readers, the comments included herein do not reflect the views and opinions of Rigzone. All comments are subject to editorial review. Off-topic, inappropriate or insulting comments will be removed.