Rigzone Survey Spotlights Midstream Workers' Top Companies
by Valerie Jones
|
Rigzone Staff
|
Monday, May 14, 2018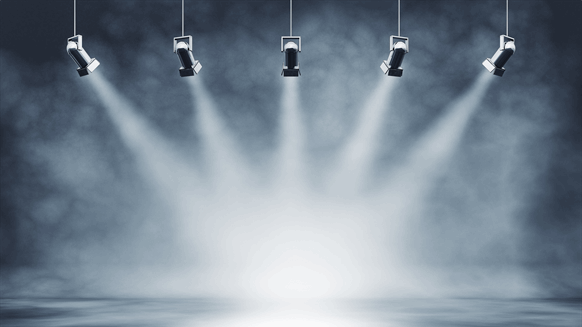 Results from Rigzone's Ideal Employer Survey reveal the top companies, according to midstream respondents.
As the oil and gas industry embarks upon a much-anticipated recovery, the midstream sector is making considerable headway.
Those who work in the midstream sector were recently able to weigh in on their most desirable employers through Rigzone's second annual ideal employer survey, a global survey which garnered more than 6,621 responses from more than 100 countries.
For the second consecutive year, Royal Dutch Shell plc took the title as the most ideal employer. Chevron Corp. and ExxonMobil Corp. held the second and third spots and rounding out the top five are BP plc (fourth) and Halliburton (fifth).
Midstream 'Attractive' for Investment
U.S. President Donald Trump's assurances to review existing and curb new oil and gas regulations and speed up the pipeline permitting process has encouraged companies to pursue new projects. Equity financing in the U.S. midstream sector grew 11 percent in 2017. In 4Q 2017, midstream recovered with $5.5 billion in equity financing, ending a three-quarter slide in equity markets, according to PLS, Inc., a Houston-based oil and gas advisory firm.
Joe Dunleavy, partner in PwC's Transaction Services Group in Houston, told Rigzone he expects investors to move more aggressively to take advantage of the current investment opportunities in the U.S. midstream sector.
"When considering the current U.S. regulatory and political climate and the impact of geopolitical factors, the U.S. midstream sector is an attractive investment opportunity."
Similarly, Brian Lidsky, managing director at PLS, noted a "strong outlook" for midstream business.
"There are major projects underway across North America to expand infrastructure to connect growing supplies of oil and gas from the shale resources to end markets," he told Rigzone. "This includes traditional pipeline plus a significant amount of LNG export expansion, largely on the Gulf Coast and exports to Mexico."
In the Permian Basin, the current oil takeaway is forecast to grow 50 percent by the end of next year, and there's major gas infrastructure being built out in the Permian to handle rapidly growing associated gas supply, he said.
"In terms of public-equity financing, midstream public companies have tapped $2.7 billion from Wall Street thus far in 2018 with six deals, the largest of which was $1 billion financing by ONEOK, who is investing $2.3 billion to build out natural gas liquids (NGL) and gas infrastructure," Lidsky said. "In addition to public-equity financing, private equity is a major player today. Just in the Permian last year, there were five $1 billion-plus private financings by investment funds headed by top-tier names like Morgan Stanley, Goldman Sachs, Riverstone and Blackstone. There is additional dry powder to be deployed in midstream."
Generated by readers, the comments included herein do not reflect the views and opinions of Rigzone. All comments are subject to editorial review. Off-topic, inappropriate or insulting comments will be removed.