Rigzone Survey Reveals Top Picks for Oilfield Service Companies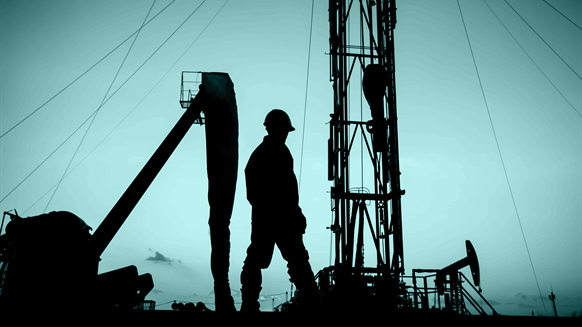 Respondents reveal who their ideal oilfield service employer would be in latest poll.
Recent increases in drilling activity and a surge of North American production in plays such as the Permian Basin have incited excitement in the sector as oilfield service companies work to rebuild their workforces.
In Rigzone's second annual Ideal Employer Survey, which garnered more than 6,600 responses globally, participants expressed their top choices of oilfield service companies for which they'd like to work.
For the second consecutive year, Halliburton took the number one designation. Rounding out the top three oilfield service companies are Schlumberger and BHGE, respectively.
Kaleb Faulk, Halliburton's recruiting manager for North America regions, shared with Rigzone what he believes keeps the company desirable in the industry.
Rigzone: In terms of hiring, how has Halliburton managed to remain competitive during the downturn and now, in the industry recovery?
Faulk:
Halliburton has been through these cycles before and has the experience to ramp up hiring when the market demands.
We maintained an experienced and talented workforce during the downturn, and we have been successful in rehiring employees who were impacted by workforce reductions during that time.
We have the advantage of being able to recruit nationally to find qualified personnel through our robust recruitment team who consistently finds new ways to attract the best talent for Halliburton.
Recently, we announced expanded benefits that we believe will be attractive to new candidates. Our new Family Care Program offers employees flexibility to help them care for their families, such as offering additional paid days to care for a sick family member and additional paid weeks for maternal and paternal leave.
Rigzone: During the industry recovery, what is Halliburton's core area of focus for its overall strategy?
Faulk: Our strategy has not changed; we are focused on delivering industry leading returns through our value proposition, which is to collaborate and engineer solutions to maximize asset value for our customers.
Rigzone: Many oil and gas companies have used technology to increase efficiencies in their operations. How is Halliburton utilizing technology?
Faulk: The technology we develop and utilize helps solve our customers' business challenges. Our strategy is to focus our R&D investments on solutions that maximize asset value for our customers. That includes both increasing efficiency and producing more barrels. Accordingly, we value and pursue technologies that meet customer requirements and provide a return to Halliburton. Our technology investments cover a broad range of technical fields including sensor physics, advanced materials, downhole chemistry, electromechanical tools and equipment, simulation and digital technologies. Regardless of the technologies we employ, our focus is on solving our customers' business challenges.
Rigzone: In early 2017, Halliburton ramped up activity in the Permian and hired 200 workers. Does Halliburton have any hiring plans now or in the near future?
Faulk: We continue to hire across the U.S. as market demand requires. Halliburton has ongoing job fairs and hiring events in locations where we are experiencing an increase in drilling and completion activities such as Colorado, Texas, New Mexico, Oklahoma and Ohio. We are always looking for entry-level and experienced operators for field operations, truck drivers (CDL), mechanic technicians and electronic technicians. Today, we are hiring in Fort Lupton, Colorado; Williston, North Dakota; Kilgore, Texas; Bossier City, Louisiana; Rock Springs, Wyoming; Midland, Texas; Odessa, Texas; San Antonio, Texas; Zanesville, Ohio and El Reno, Oklahoma.
Generated by readers, the comments included herein do not reflect the views and opinions of Rigzone. All comments are subject to editorial review. Off-topic, inappropriate or insulting comments will be removed.