Rigzone Poll: Age Discrimination a Concern in Oil and Gas
|
Tuesday, December 12, 2017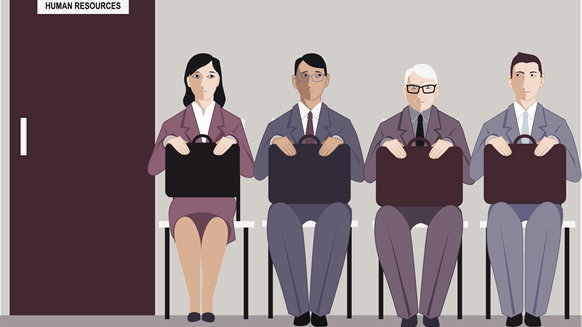 Two-thirds of poll participants report first-hand experience with age discrimination.
Rigzone: What options do you have if you believe you're the victim of age discrimination? Are there any steps before simply contacting an attorney?
Connolly: Review your company's handbook policies and be sure to follow the internal procedures for reporting. Note to employers: If you do not have such policies, you need to have them drafted. If you do have such policies, you should be updating them yearly in accordance with federal, state and local laws and regulations, which change from time to time. This is especially true when there is a change in the administration.
Rigzone: How can individuals ages 40 and above make themselves less likely to experience age discrimination?
Connolly: Everyone in the workplace can interrupt bias against older workers by not playing into those biases.
For example, we have all heard from our co-workers, "don't get old, it is no fun" or "I cannot stand and speak for an hour now that I am older." These comments in the workplace affirm the stereotypes about older workers.
Instead of accentuating the negatives, accentuate your positives. If you are 40 or older, remind those around you that you still frequently skydive, do trapeze, run marathons, etc. Comments like these are sure to interrupt biases.
Most importantly, never stop learning. As Henry Ford once said, "Anyone who stops learning is old whether at 20 or 80, and anyone who keeps learning stays young." Continuing to learn keeps you relevant no matter how old you are.
Goodrow: If you can, find opportunities to publish or teach in your field. Make sure you are up to date on personal and professional technology relevant to your field. New apps, software and tools like tablets, robotics, and artificial intelligence interfaces evolve constantly in all industries. If you've been out of work or consulting from the sidelines for more than a few months, be proactive about keeping up your skills. Geophysicists and geologists work with Big Data daily and partner with programmers to manipulate and evaluate data. Machinists are now largely programmers of specialized computers. Landmen in the field have to use satellite-based communication and monitoring. Everyone at the rig or in the refinery or field is expected to have a Smartphone and use it for work and play, and work apps are increasingly designed to build on fun skills used in personal technology.
If you are currently interviewing, craft a resume highlighting concrete experiences and skills that are relevant. Downplay or even eliminate jobs you held in the 1980s and 1990s that are not relevant now. Don't include years of graduation or years of employment except for recent activity.
EDITOR'S NOTE: To learn more about how countries outside the United States address age discrimination, check out this collection of summaries of anti-ageism laws worldwide at the agediscrimination.info website.
1
2
View Full Article
Generated by readers, the comments included herein do not reflect the views and opinions of Rigzone. All comments are subject to editorial review. Off-topic, inappropriate or insulting comments will be removed.