Results Roundup: Shell Launches $25B Share Buyback Program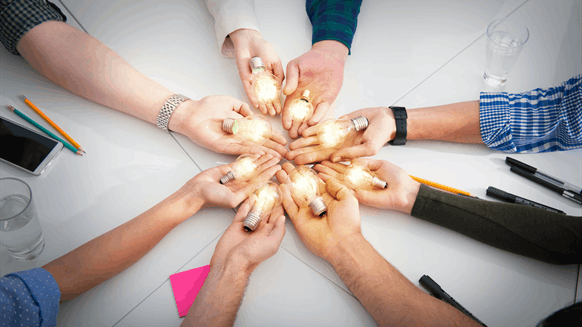 Total, Repsol and Shell report their latest financial results.
Royal Dutch Shell plc announced the launch of a $25 billion share buyback program on Thursday.
"Today, Shell starts a share buyback program of at least $25 billion in the period 2018-2020, subject to further progress with debt reduction and oil price conditions," the company said in a statement on its website.
"In the first tranche of this program Shell enters into an irrevocable, non-discretionary arrangement to enable the purchase of A ordinary shares and/or B ordinary shares up to the maximum aggregate consideration of $2 billion over a period of 3 months," the statement added.
Ben van Beurden, Shell's CEO, said the company's free cash flow outlook, and the progress it has made to strengthen its balance sheet, gave the company the "confidence" to start its share buyback program.
In its latest financial results statement released Thursday, Shell reported free cash flow of $9.5 billion in the second quarter, compared to $5.1 billion in the first quarter and $12.1 billion in 2Q 2017. In 2Q, the company recorded $4.7 billion earnings on a current cost of supplies basis, excluding identified items. This figure stood at $5.4 billion in 1Q and $3.6 billion in 2Q 2017.
European oil and gas companies Total S.A. and Repsol S.A. also announced financial results on Thursday.
Total reported an adjusted net income of $3.6 billion in 2Q, which marked a 44 percent increase compared to the same period last year.
"Oil prices continued to increase, averaging $74 per barrel in the second quarter, supported notably by inventory reductions and geopolitical tensions," Total Chairman and CEO Patrick Pouyanne said in a company statement.
"Total benefitted fully from this by remaining focused on operational efficiency," he added.
Repsol's adjusted net income in the first half of 2018 was $1.3 billion (EUR 1.132 billion), which marked a 12 percent increase compared to the same period last year.
"The company relied on the flexibility afforded by its integrated business model and on the efficiency and value-creation measures implemented to achieve success in the first half of the year," Repsol said in its 1H results statement.
Generated by readers, the comments included herein do not reflect the views and opinions of Rigzone. All comments are subject to editorial review. Off-topic, inappropriate or insulting comments will be removed.