Repsol to Abandon Offshore Guyana Well
|
Thursday, January 02, 2020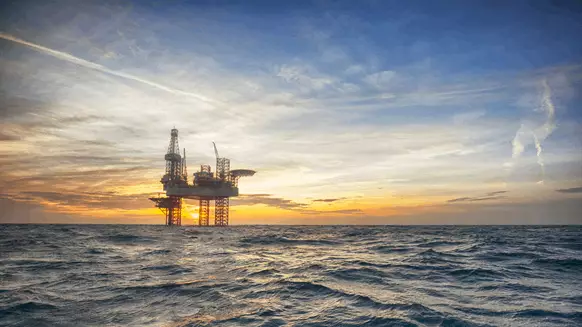 Tullow exec says oil discovery has positive implications for Kanuku and Orinduik blocks, though.
Tullow Oil plc reported Thursday that the Repsol-operated Carapa-1 exploration well offshore Guyana will be plugged and abandoned after encountering less oil pay than expected.
Preliminary interpretation shows that Carapa-1 – drilled on the Kanuku license – hit approximately 13 feet (four meters) of net oil pay and has extended the prolific Cretaceous oil play into Tullow's Guyana acreage, the company noted in a written statement emailed to Rigzone. The firm added that rig site testing revealed the oil boasts a gravity of 27 degrees API and a sulfur content below one percent. It also stated the Carapa discovery suggests the extension of the Cretaceous oil play from the Stabroek license southward into the Kanuku license.
"The Carapa-1 result is an important exploration outcome with positive implications for both the Kanuku and Orinduik blocks," commented Tullow Chief Operating Office Mark MacFarlane. "While net pay and reservoir development and location are below our pre-drill estimates, we are encouraged to find good quality oil which proves the extension of the prolific Cretaceous play into our acreage."
The Valaris JU-144 (Rowan EXL II) jack-up rig drilled Carapa-1 to a total depth of 10,794 feet (3,290 meters) in 223 feet (68 meters) of water, noted Tullow, whose Tullow Guyana B.V. subsidiary owns a 37.5-percent interest in the Kanuku block. Operator Repsol Exploracion Guyana, S.A. also owns 37.5 percent, and Total E&P Guyana B.V. holds 25 percent.
"We will now integrate the results of the three exploration wells drilled in these adjacent licenses into our Guyana and Suriname geological and geophysical models before deciding the future work program," concluded MacFarlane.
To contact the author, email mveazey@rigzone.com.
Generated by readers, the comments included herein do not reflect the views and opinions of Rigzone. All comments are subject to editorial review. Off-topic, inappropriate or insulting comments will be removed.