Report: Pricier Fuel Doesn't Drive Car-Buyers to Smaller Vehicles
by Matthew V. Veazey
|
Rigzone Staff
|
Thursday, August 09, 2018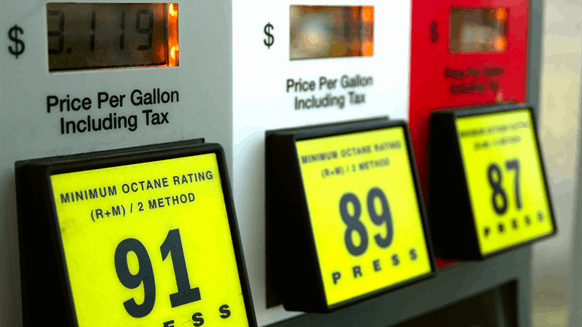 Car-buyers consider three factors in their purchase, but fuel price isn't one of them, according to a new report.
The idea that fuel price is a primary consideration for consumers when purchasing a vehicle is a myth.
That's a conclusion that one can take away from a new report by the Fuels Institute, a unit of the National Association of Convenience Stores (NACS). According to the "Vehicle Sales and Fuel Prices" report, the three factors car-buyers do consider include:
Utility
Affordability
Efficiency
"The notion that higher fuel prices lead consumers to purchase smaller, more fuel-efficient vehicles, while lower prices encourage the purchase of larger, less fuel-efficient vehicles is not supported by the data," John Eichberger, executive director of the Fuels Institute, said in a written statement by NACS. "Consumers buy vehicles based on what they need and want and what they can afford. This combination has resulted in an overwhelming shift in the composition of the light-duty vehicle market to cross utility vehicles (CUVs)."
The report, which the Fuels Institute says relies on a review of 15 years of vehicle sales data and 13 years of retail fuel prices, observes that a major shift in the light-duty vehicle market occurred from 2003 through 2017: the rise of the CUV. According to the Fuels Institute, the CUV's market share among all vehicles sold more than tripled during the time period – from 10 to 35 percent.
As a point of reference, the website Autotrader points out that a commonly cited distinction between a CUV and a sport-utility vehicle (SUV) is that the former is built on a car chassis while the latter is built on a truck's. That distinction is not so clear-cut, however, as the website points out. The fact that automakers offered more than 90 different CUV models last year indicates that vehicles in this broad category are sold at competitive price points, yield production efficiencies and lower manufacturing costs and meet fuel economy standards, the Fuel Institute stated. Also, the report's authors observed:
Pickup trucks have lost market share in the United States, undermining a claim by policymakers that "Americans are addicted to 'gas-guzzling' trucks.
Data also reveal that the U.S. SUV market has declined.
Alternative fuel vehicles such as electric vehicles and hybrids "generally have failed to deliver on consumer concerns about purchasing costs." Moreover, they likely will not capture significant market share until they "can compete on consumer demand for cost and utility."
"Unbiased, fact-based research is necessary for aligning policy objectives with market realities," stated Eichberger. "These findings can help inform policymakers tasked with setting fuel economy standards and industry leaders who are considering long-term investments in their retail fueling operations."
To download the full report, visit the Fuels Institute website (note that it is necessary to provide contact information in order to access the report).
Generated by readers, the comments included herein do not reflect the views and opinions of Rigzone. All comments are subject to editorial review. Off-topic, inappropriate or insulting comments will be removed.