Report: Hiring and Salary Outlook for E&P is Positive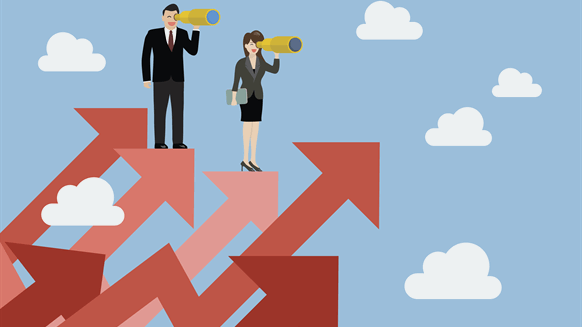 Recruiting specialist remarks on the current hiring climate for exploration and production workers and discusses their income potential.
U.S. drilling activity has been in an upswing and with that comes the need for more workers. Some areas, such as Midland, can't find people fast enough to keep up with demand. But for many upstream oil and gas professionals, this is a good problem to have – there's finally hiring in the oil patch.
"It's been fascinating to see how the industry has changed … the industry is doing a decent job of replacing talent with new graduates – maybe not at the pace it needs to – but it's happening," Jeff Bush, president of CSI Recruiting, told Rigzone.
In September 2017, CSI Recruiting's Colorado and Texas offices began to experience the beginning of an early hiring recovery because core clients began calling and inquiring about the availability of talent, though they weren't necessarily ready to hire.
Bush said by October those conversations changed from curiosity to firm job orders and requests for resumes. He indicated the outlook for hiring and salaries for 2018 is positive.
"In order to execute on any new development program, absorb any acquisition or ramp up any sizable optimization effort, [companies] will need to hire," he said. "Those hires will come in all departments and typically will require at least mid-career experience. They'll require experience in the specific plays the company is working, and they'll often need to match 90 percent of the 'wish list' set forth by the hiring manager."
Though some of the requirements may be "stringent," when the right candidate walks through the door, an offer will be made, Bush added.
And as is customary for the industry, careers in exploration and production (E&P) can offer workers great income potential.
Using data from 2,900 full-time, salaried E&P workers in the United States, CSI Recruiting's 2018 Domestic E&P Salary Report examined exactly how much income potential is available. It looks at the compensation for technical positions across the engineering, geoscience and land disciplines.
Bush and his company have collected data for the annual salary report since 2004 and he's noticed many changes over the years.
"When we first started in 2004, wherever your company was located, that's the region you focused on. This has really changed. Now we work with several companies in Denver who do not have a lot of Rockies assets, for example," he said. "Technology's a big part of it and being able to work remotely. There's a big shift from that regional emphasis to now where companies can be based anywhere and have their focus anywhere."
As far as trends in the recruiting space, Bush said the roles of workers and their skillsets are different.
"You've got a lot more personnel with strong analytic skills … there's more emphasis on data and data analysis, but you still need humans to interpret that data," he said. "We've seen technology being utilized in a large way so that there are staffers within a firm exclusively dedicated to interpreting data."
The report shows that in 2018, base salaries increased for 90 percent of the skillsets and there was an overall increase of nearly three percent in base pay across all skillsets.
Below is the compensation information for eight technical positions in the U.S. E&P industry.
Compensation for Technical E&P Positions
Generated by readers, the comments included herein do not reflect the views and opinions of Rigzone. All comments are subject to editorial review. Off-topic, inappropriate or insulting comments will be removed.