Report: African Americans Face Higher Health Risks from Oil, Gas Pollution
by Rigzone Staff
|
Wednesday, November 15, 2017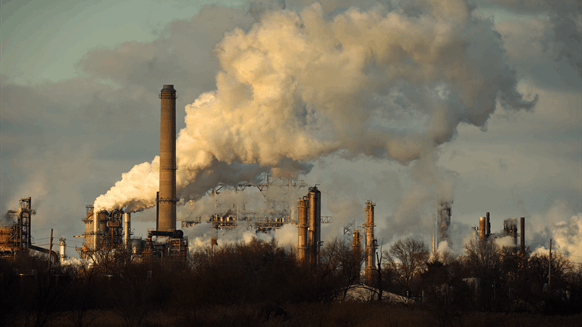 A new report suggests that African Americans face disproportionate health risks than other races due to pollution from oil and gas.
The health risks for African Americans caused by environmental pollution from oil and gas are elevated compared to other races, a November 2017 report by the Clean Air Task Force (CATF) and the National Association for the Advancement of Colored People (NAACP) said.
According to the report, more than one million African Americans live within a half mile of existing natural gas facilities, resulting in African American communities facing a higher risk of cancer due to toxic air emissions from natural gas development.
"More than one million African Americans live in areas where toxic air pollution from natural gas facilities is so high that the cancer risk due to this industry alone exceeds EPA's level of concern," the report found.
Citing previous reports by CATF, the most recent report states that ozone smog from natural gas industry pollution is associated with 750,000 summertime asthma attacks in children and 500,000 missed school days. For African Americans, this is approximately 138,000 asthma attacks and 101,000 lost school days.
Ohio, Texas and California have the most African Americans living within the half-mile radius of oil and gas facilities.
More than 6.7 million African Americans live in the 91 counties with oil refineries.
"Thinking about the impacts of these chemicals and toxins that persist in the area, I realized that I never been out of this stuff. Even in the womb of my mother and her own sort of chemistry and biology that she grew up with having spent her whole life there," said Bryan Parras, a Houston resident whose parents grew up on the Permian Basin. "The city of Houston did a study and identified 12 carcinogens and that research is available and some of the highest concentrations are in areas that I grew up in and spent majority of my childhood in."
Parras went on to say in the report that he suffered from frequent headaches, irritability, nose bleeds and gastrointestinal problems – some of the same symptoms resulting from being exposed to the carcinogens.
The report concludes with calls for action:
Learn about the oil and gas facilities located in African American communities and advocate for their decommissioning or removal
Support technology that cuts air pollution
Urge national leaders to address the pollution from the oil and gas sector
Urge states to reduce oil and gas air pollution
Generated by readers, the comments included herein do not reflect the views and opinions of Rigzone. All comments are subject to editorial review. Off-topic, inappropriate or insulting comments will be removed.