Refining Group Chief: 'King Corn' Wins with Latest RFS Volumes
by Matthew V. Veazey
|
Rigzone Staff
|
Thursday, November 30, 2017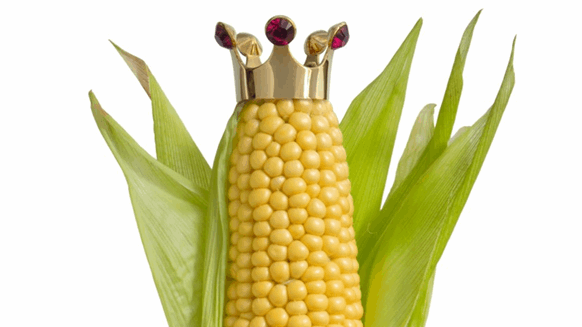 Renewable fuels, oil refining interests find flaws.
The U.S. Environmental Protection Agency (EPA) on Thursday finalized a rule that keeps mandated renewable fuel volumes under the federal Renewable Fuels Standard (RFS) program at the status quo.
"Maintaining the renewable fuel standard at current levels ensures stability in the marketplace and follows through with my commitment to meet the statutory deadlines and lead the Agency by upholding the rule of law," EPA Administrator Scott Pruitt said in a written statement.
Under the Clean Air Act, the EPA must set the renewable RFS volume requirements – called the Renewable Volume Obligations (RVO) – each year and finalize those standards by November 30 for the following year, EPA stated. The agency noted that the final renewable fuel standards for 2018 and biomass-based diesel volumes for 2019 differ slightly from the limits it proposed earlier this year. The final volume requirements include:
19.29 billion gallons of renewable fuel for 2018
4.29 billion gallons of advanced biofuel for 2018
2.1 billion gallons of biomass-based diesel per year for 2018 and 2019
288 million gallons of cellulosic biofuel for 2018
The head of the leading U.S. ethanol industry trade association applauded the EPA's decision to keep a 15-billion-gallon mandate for conventional biofuels.
"We are pleased that the final rule maintains the statutory 15-billion-gallon requirement for conventional renewable fuels like corn ethanol," stated Bob Dinneen, president and CEO of the Renewable Fuels Association (RFA). "Maintaining the 15-billion-gallon conventional biofuel requirement will accelerate investments in the infrastructure necessary to distribute mid-level ethanol blends like E15 and E30, and flex fuels like E85."
Nevertheless, Dinneen remarked that the EPA could have done more.
"The biofuels industry will rise or fall together, and thus we are disappointed the final rule is not more aggressive with regard to other advanced biofuels such as biodiesel," the RFA chief said.
The National Biodiesel Board (NBB), which has also pushed for higher RVOs under the RFS, called the EPA's announcement a "missed opportunity."
"EPA Administrator Pruitt has disappointed the biodiesel industry for failing to respond to our repeated calls for growth," noted Doug Whitehead, NBB's chief operating officer. "These flat volumes will harm Americans across several job-creating sectors – be they farmers, grease collectors, crushers, biodiesel producers or truckers – as well as consumers … We'll continue to work with this administration to right this wrong for future volumes."
Representatives of two major oil and gas industry associations said the RFS is outdated and in need of a major overhaul.
Frank Macchiarola, downstream group director with the American Petroleum Institute (API), called the RFS "broken" and urged "comprehensive reform" to the program. Moreover, he described the RFS as a solution in search of a problem.
"Since the RFS was instituted more than a decade ago the U.S. has greatly reduced its dependence on crude oil imports," Macchiarola explained. "So this program is trying to solve a problem that no longer exists while creating real problems for consumers. Administrator Pruitt, therefore, faces the daunting task of implementing a broken program that was based on incorrect assumptions made over a decade ago."
The head of American Fuel and Petrochemical Manufacturers (AFPM), meanwhile, called Thursday's announcement a win for the ethanol industry – and specifically for one of its key proponents in Congress.
"Unfortunately, it appears that EPA did exactly what Senator Grassley demanded, bowing the knee to King Corn," Chet Thompson, AFPM's president and CEO, said, referring to the Republican senior U.S. senator from Iowa. "We think this action is bad for U.S. manufacturing and American consumers and encourage Congress to finally fix the RFS."
Generated by readers, the comments included herein do not reflect the views and opinions of Rigzone. All comments are subject to editorial review. Off-topic, inappropriate or insulting comments will be removed.